CCSD Trustee Labels Parental Rights Group A 'Cancer'
Trustee Linda Cavazos publicly targeted Moms for Liberty using SPLC propaganda
By Megan Barth, September 15, 2023 3:31 pm
Following the Clark County School District (CCSD) Board of Trustees meeting last night, CCSD District G Trustee Linda Cavazos took to Twitter to target Moms for Liberty, referring to the parental rights group as a "cancer" and tried to substantiate her claims by citing the widely discredited Southern Poverty Law Center (SPLC)–an organization whose propaganda has inspired violence.
Founded in Florida-what a surprise. They will not win here. Their hateful comments about our gender diverse students and our educators will not be tolerated here. They are a cancer that we absolutely will not allow to spread in our community. pic.twitter.com/rVaxfJCSDP

— linda cavazos (@lindacavazos13) September 15, 2023
An informative expose from one of the largest legal firms representing, in part, parental rights and free speech, notes:
The SPLC realized that the more "hate" they could gin up, the more money they could raise. Eventually, their definition of hate included huge swaths of well-respected, mainstream, conservative America. In truth, the only reason SPLC considers many of these groups to be "hate groups" is that they disagree with the SPLC on hot-button cultural issues. One former leadership official admitted that the group's goal was not to productively engage with ideological opponents (the so-called "hate groups"), but to "destroy" them.
Although Trustee Cavazos is using SPLC's propaganda to label the nationwide organization as a "cancer", she may not realize that her public tweet will likely benefit a forthcoming lawsuit filed by Moms For Liberty against the SPLC for designating the group as an"extremist" coalition of "far-right antigovernment parents" known for "intimidating and harassing teachers and school officials." Adding that Moms for Liberty is "one of the most recognized names in the anti-student inclusion movement."
In response to the SPLC's defamation, founder Tiffany Justice told The Daily Wire: "The designation is being used widely by the media. There are people, liberal activists, that are using it to try to hurt our chapters, to try to hurt our moms," she continued. "The SPLC has put a target on the back of every American mom and dad. Shame on them."
Justice's claims have merit:
📢📢 New hate group in Nevada. Don't be fooled, "Moms for Liberty" is a recognized extremist hate group. pic.twitter.com/TTzTEppeXr

— 🏆 – WildcatNV (@Cabinbabe3) August 30, 2023
The Globe found Moms For Liberty Clark County Chapter Chair and asked for comment in response to Trustee Cavazos smear.
Chair Cristiane Mersch told The Globe:
"The public comments by CCSD Trustee Linda Cavazos regarding Moms For Liberty are adolescent and uninformed but nonetheless extremely concerning. To have a member of the CCSD Board of Trustees publicly exhibit such wanton bias and overt disdain against any group or individual is unprofessional and calls into question the impartiality of that individual.
Moms For Liberty is a national organization with approximately 300 chapters in 46 states with a membership well in excess of 120,000 members. And it continues to grow rapidly. Why? Moms For Liberty believes parents have the fundamental right to direct the upbringing of their children. And that certainly includes their education. Parental rights do not stop at the classroom door. Parents are not obligated to co-parent with the government or any of its attendant subdivisions such as the CCSD and have every right to participate in and have their voices heard by policy setting officials like Ms. Cavazos. Moms For Liberty seeks to hold decision makers accountable and to create awareness around the policies they set that impact children.
While Ms. Cavazos ill-informed comments about Moms For Liberty are unfortunate, such defamatory rhetoric will not silence the voices of parents, family members and friends where warranted against policies detrimental to our children. Moms For Liberty seeks nothing more than to unify, educate and empower parents to take a more active role in the education of their children."
Founded in 2021 by two former school board members in response to pandemic-driven school closures and mandates, Moms For Liberty's is a 501(c)(4) nonprofit organization. The organization's mission is to "organize, educate and empower parents to defend their parental rights at all levels of government."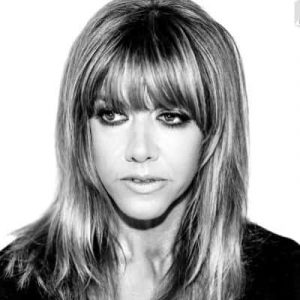 Latest posts by Megan Barth
(see all)