Citizens for Sanity Releases Three TV Ads Across Nevada
English and Spanish ads highlight illegal immigration, inflation, the war in Ukraine, and gender ideology
By Megan Barth, November 3, 2022 2:10 pm
The political action committee Citizens for Sanity (CFS) has released three new television ads across the Silver State, in English and Spanish, highlighting skyrocketing inflation, rising crime, the war in Ukraine, gender ideology, and illegal immigration. Released in the final week of early voting and within a week of the midterm election, Citizens For Sanity told The Globe that they believe these ads could make the difference in "toss-up" races up-and-down the ballot.
No Mas! debuted during the World Series:
Transcript:
How did we get here? Low wages, high inflation, record crime.
Illegal immigration from places as far away as Pakistan. Our cities are a mess, public services are a nightmare. 
But instead of helping us, Joe Biden has sent $66 billion dollars to Ukraine, weapons worth billions more, and now Joe Biden says his fight in Ukraine could lead to nuclear armageddon. World War III. 
You know what I say? No Mas!
Servants opens with "Rich white liberals are destroying Latino communities":
Transcript:
Rich white liberals are destroying Latino communities. We now have record illegal immigration, from over 100 different countries, from places as far away as Pakistan and Sri Lanka. 
Our schools and hospitals are overwhelmed. 
Joe Biden and his soft-on-crime policies are setting predators free in our communities.
And while Biden and his left-wing friends push open borders and open jails on us, they live in gated mansions. 
We are Americans – but liberal elites treat us like servants. No mas!
The third ad, American Dream, highlights the "Anti-Latino" "radical ideas" pushed in schools by left-wing leaders:
Transcript:
Our family came to America for a better life, for the American dream. But now, Joe Biden and left-wing politicians are taking it all away, turning this into a country we no longer recognize. 
Inflation is so bad we can barely afford gas or groceries. Crime is out of control. Our kids are no longer safe.
And the border, total chaos. Homeless shelters and hospitals can't keep up. Illegal immigrants coming from as far away as Pakistan.
And left-wing leaders are pushing radical ideas in school. They tell children that boys are girls and girls are boys. They promote drugs to stop puberty – even surgery to remove body parts! 
These are not Latino values, they are anti-Latino!
And now, Joe Biden is talking about fighting a nuclear war over Ukraine. A war that could lead to millions dead.  Stop the insanity.
In a phone interview, CFS's Strategic Consultant Ian Prior told The Globe:
"This is the final advertising we are running in Nevada. Our investment in Nevada has been significant. These ads are running in English and Spanish and they focus on international issues, economic issues, the border, and the "woke" progressive ideas like gender ideology. Overall, family and safety is the focus of these ads and we are bringing new coalitions into the mix.
These are issues that are concerns to the Latino community. The vast majority of Latinos are against the progressive movement. The "woke" progressives have taken the Latino community for granted.
No Mas! was aired during the World Series and what we have seen is that people that are paying attention and are supportive of the message. The Left wants to attack the messenger and not attack the message and they continue to push Latinos towards conservative values and policies that appeal to their community. 
When we are looking at open borders, we are also looking at how it is stressing our schools, our community safety nets and our hospitals. Everyone can understand and feel this in an economic downturn. We are not only dealing with inflation and gas prices, we are also dealing with mass migration through an open border, with millions coming in from all over the world, and this is making our economic issues even more difficult."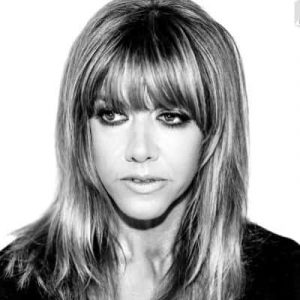 Latest posts by Megan Barth
(see all)