Citizens For Sanity Satirically Slays Cortez-Masto and the 'Woke' Left in Nevada
Nonprofit announces significant ad buy highlighting illegal immigration and rising crime
By Megan Barth, September 28, 2022 3:29 pm
Last week, Citizens for Sanity (CFS), a non-profit group whose mission, in short, is to return common sense to America and defeat "wokeism," strategically placed a billboard campaign adjacent to the Las Vegas Strip targeting Senator Catherine Cortez Masto.
Good morning, Las Vegas! 🌄

Our message for @SenCortezMasto 👇 pic.twitter.com/ObBXe5Fzwy

— Citizens for Sanity (@citizens_sanity) September 21, 2022
In a statement to The Globe, CFS's Strategic Consultant, Ian Prior, responded to our inquiry:
"Senator Cortez Masto, like most of her leftist colleagues in Congress, has utterly failed to address the out-of-control crisis at our southern border — in fact, these leftist border policies have incentivized mass migration and the drug trafficking that is killing Americans by the tens of thousands. We've already seen over 2 million aliens illegally enter the country this fiscal year, which blows out the previous record, and without change, there is no end in sight."
A recent (and brutal) satirical ad ran in the Review-Journal:
Good morning, Las Vegas! From today's @reviewjournal pic.twitter.com/kCAQydT1Wa

— Citizens for Sanity (@citizens_sanity) September 26, 2022
Nevadans and the "woke" left should prepare for more satirical slap-downs as these are just two examples of what is coming to the Silver State's airways and highways.
In a press release today, CFS announced they were launching a large TV and digital advertisement campaign in Nevada to highlight the local and nationwide rise in crime to the state's voters.
The ad can be viewed here. A previous version of the ad garnered over 2 million views in a week.
Prior issued the following statement:
"Crime is continuing to spike across the country, and like everywhere else, Nevadans are not immune to this growing problem facing our local communities. This spike in violence has been chiefly fueled by leftist anti-police rhetoric and soft-on-crime policy making. Let's stop the insanity."
According to Open Secrets:
Federal Communications Commission records reviewed by OpenSecrets reveal that the group's board includes three former Trump administration officials involved in the America First Legal Foundation, a group founded by former Trump White House official Stephen Miller and aimed at using the legal system to challenge President Joe Biden's agenda.

Citizens for Sanity shares at least three operatives with the America First Legal Foundation – Gene Hamilton, John Zadrozny and Ian Prior – all former Trump administration officials.

Prior told OpenSecrets that Citizens for Sanity has "no relationship with America First Legal Foundation" but declined to comment further.

Republican operative Ian Prior serves as a strategic consultant to Citizens for Sanity and senior adviser to the America First Legal Foundation.
In a phone call with The Globe, Prior answered the following questions:
Why Nevada?
Nevadans are dealing with issues on crime and illegal immigration. Clark county murders are up 49 percent. People across the country and in Nevada are paying attention to these issues and we are seeing five million illegal aliens crossing the border, thus far, since Joe Biden took office. It is important to highlight these issues. We have been running ads and billboards throughout the country, This is not a short term mission. We want to wake people up to what Washington and The Left is doing and how they are voting on issues that haven't been fully pushed in paid media and in satirical fashion. It is important to bring back common sense to this country. Both sides of the political spectrum are concerned about these issues. Even the likes of Bill Maher is realizing the insanity of The Left's policies.
How big is this ad buy in Nevada?
It is our policy not to disclose ad buys, but the fact that we have put up multiple billboards and are launching TV, print and digital ads shows we are making significant investments.
When did Citizens for Sanity organize and launch campaigns?
We started working on these things in July. Our first ad was in August and focused on biological males in girls sports. Then we released a crime ad in early September and billboards in late July/early August. When we started our social media with a Twitter account, in the course of six weeks, our viewership and following organically grew and has been growing. We have seen some interesting reactions on line, but as we continued, we have received positive feedback. Our first billboard campaign "Protect pregnant men from climate discrimination" was a big hit and we have been advertising through billboards, print, TV and digital all over the country.
This is the #1 issue we face as a Nation. #ProtectThem https://t.co/8Pwf54o8T2

— Citizens for Sanity (@citizens_sanity) August 16, 2022
Why satire as a political tool?
The use of satire is extremely powerful and makes people think in a disarming way. In Martha's Vineyard, we received criticism of our ads and that was amusing. In Providence and Cape Cod they took offense, but the response we are getting is the response we are looking for. Our cultural ecosystem is dressed up with nice-sounding talking points, but we are trying to boil it down to the basics and tell you what the far-left is thinking and what they would say if they weren't dressing up their policies with talking points. They don't have an answer or a response to what we are exposing. These are the issues they think about, and we are communicating it to the public in a honest way that they won't get from the far left.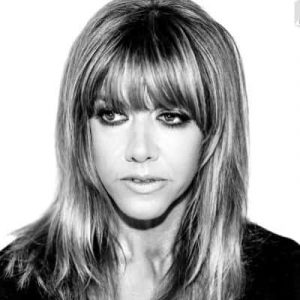 Latest posts by Megan Barth
(see all)