City of Reno Nominates Stockton Deputy Police Chief To Serve As Next Chief of Police
City Manager Thornley is nominating Deputy Chief Kathryn Nance
By Megan Barth, January 6, 2023 3:03 pm
After an extensive search through the use of a consultancy firm, the City of Reno has announced that they are nominating someone outside of the Reno Police Department, and the state, to serve as Reno's next Chief of Police. Kathryn Nance, the Deputy Police Chief of Stockton, CA, will be recommended and likely confirmed for appointment at the next city council meeting on January 11, 2023. Since this announcement, the Globe has received numerous phone calls (see below).
In a statement, the city claims:
After an extensive recruitment and interview process, Reno City Manager Doug Thornley is nominating Deputy Chief Kathryn Nance (Stockton Police Department) to serve as the Reno Police Department's next Chief of Police.

At the upcoming Reno City Council meeting on January 11, 2023, Manager Thornley will recommend that the Council ratify and confirm Nance's appointment. If appointed, Nance will be sworn in during the meeting. The public may stream the meeting online or attend in person at Reno City Hall.

"Kathryn brings the experience, dedication, and determination we're looking for in our next Chief of Police," said Reno City Manager Doug Thornley. "We know public safety is a top priority for our residents, as is a Chief of Police who's relatable and able to connect with individuals from all backgrounds. I have every confidence she will lead us well in continuing to build a safe community that people are proud to call home."
According to her bio:
Nance is currently the Stockton Police Department's Deputy Chief of Operations, responsible for nearly 400 sworn and professional employees and a $107 million budget. Prior to this role, she served as the Stockton Police Department's Deputy Chief of Logistics, Police Captain of Strategic Operations, Patrol/Special Investigations Police Lieutenant, and Patrol/Investigations/Task Force Sergeant. Nance has a bachelor's degree in criminal justice and is currently pursuing a master's degree in education (expected completion in 2023).

Nance is a member of Women Leaders in Law Enforcement, the National Association of Women Law Enforcement Executives and the American Leadership Forum.

"My leadership skills, extensive police experience, and commitment to organization wellness fit the expectations for Reno's next Chief of Police," said Nance. "As Chief, I would use data-driven policing to enhance deployment and create crime reduction strategies. I would also work to develop a department-wide mission and overall plan that supports the department and community needs, while strengthening the department and providing stability for employees."
Nance also ran for Congress (CD-9) in 2016 as a Republican candidate but lost in the primary. In an interview with a local paper, she voiced her positions on a variety of topics ranging from pensions, healthcare, and immigration. Within that interview, she was opposed to Obamacare, raising the minimum wage, and federal funding for sanctuary cities.
Since this announcement, the Globe has received numerous calls related to this appointment amid concerns on whether pressure was applied to any and all candidates to promote a specific Reno police officer who has a history of suing the department. After many attempts, we can't confirm or deny this specific rumor, however, the Reno Police department has faced numerous allegations, lawsuits, and according to one source, the department's homicide division in "in shambles." The Globe was also informed that there is a large civil case in the works. Another source told the Globe, "If I was Nance, I would ensure that her contract allows her autonomy as a decision maker to do what is right, and, have an extensive briefing with internal affairs on open cases so she is not the fall woman for something that may have occurred prior to her appointment."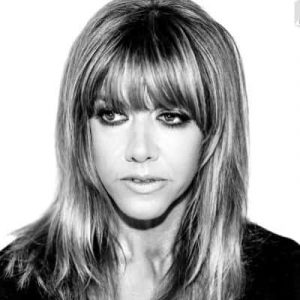 Latest posts by Megan Barth
(see all)