Governor Lombardo Signs First Executive Order Rescinding And Repealing All COVID Mandates
The second executive order addresses state worker shortages
By Megan Barth, January 6, 2023 5:46 pm
Republican Governor Joe Lombardo signed his first two executive orders this afternoon. One order repealed and rescinded the pandemic mandates from the Sisolak administration, and the second addresses state worker shortages as many state employees have not resumed normal, in-person office operations since March 2020 and many employees retired during the pandemic. It has been reported that there is a 24 percent vacancy in state positions.
The Governor is calling on state leadership to address these vacancies and return to normal office operations by July 1. Chief of Staff Ben Kieckhefer told the capitol press: "Starting at the next fiscal year, we expect everyone to be working back at normal hours in a physical office."
Today, I signed my first 2 executive orders.

1. I repealed and rescinded the COVID mandates from the previous administration.

2. I called on state leadership to address state workforce vacancies and get state workers back to in person, normal office operations by July 1. pic.twitter.com/eAPeY5HH2f

— Governor Joe Lombardo (@JosephMLombardo) January 7, 2023
At the height of former Governor Sisolak's shutdowns, Nevada's unemployment rate spiked over 30 percent, mask mandates were extended, small businesses were forced into bankruptcy, and the former governor's emergency powers lasted for two years. In response to Sisolak's actions, Assemblywoman Jill Dickson (R) has submitted bills related to healthcare freedom and provisions relating to states of emergency or declarations of disaster proclaimed by the Governor.
As reported by The Nevada Independent, Kieckhefer highlighted Governor Lombardo's additional priorities:
In a 15-minute briefing Friday with statehouse reporters, Lombardo Chief of Staff Ben Kieckhefer also announced cabinet appointments and two executive orders the governor issued. He said the administration would focus on expanding "school choice in all of its forms" during the upcoming legislative session but did not elaborate on any specific reforms.

"We believe in this holistic school choice. That includes choice within the private system, choice within the traditional public system and choice within public charters," Kieckhefer said. "And there's a lot of space, with that philosophy in mind, to give more options to families. And we're excited about working with our counterparts to do that."

As for working with a Democrat-controlled Legislature, Kieckhefer said the administration's priorities would align with the Republican governor's campaign promises and the administration's staff would work with lawmakers on both sides of the aisle to achieve the governor's goals.

"The governor's going to have an agenda that he will push aggressively and try to find ways to work through the legislative process, if that's the pathway they have to go," Kieckhefer said.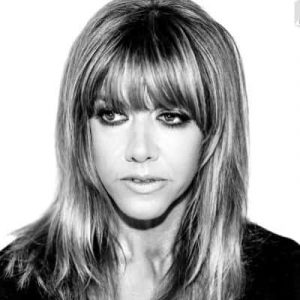 Latest posts by Megan Barth
(see all)