City Source: Reno Public Safety Building Is $14 Million Over Budget
Source contends that Mayor Hillary Schieve has issued a gag order
By Megan Barth, October 22, 2022 3:40 pm
The Globe has learned from a source, an employee of the city of Reno, that the Public Safety Building is $14 million over budget and that Mayor Hillary Schieve has issued a gag order preventing city employees of speaking publicly about the multi-million dollar project. Furthermore, the source claims that the contractors at the project were ordered to spray over rusted steel beams instead of replacing them.
The former Reno Gazette Journal (RGJ) building was purchased by the City for $7 million. The original estimates of the rehab and construction were $34.5 million to transform the building into a Public Safety Building–a building that would accommodate law enforcement officers, services and guests.
Pictures, taken by a source, reflect Phase One of the project, which according to reports (see below) has cost Reno tax payers $20 million as of September, 2022. The original estimate of Phase One was $19 million. Phase One is estimated for completion in the Spring of 2023.
The Globe has received photos of the inside of the building. The photos were taken yesterday:
According to a report by the RGJ published September 21. 2022:
Public Works Director Kerrie Koski says that big things are happening inside Reno's under-construction Public Safety Center on 911 Kuenzli St.

When the city started the project in 2021, the total cost was estimated around $34.5 million, not including the $7 million deal to purchase the building.

Koski said that Phase 1 will be finished by Spring 2023, and it has cost the city $20 million so far. She's still waiting on estimates for how much Phase 2 will cost.

She and her team think that by purchasing and repurposing the building, as opposed to constructing a new facility from the ground up, the city has saved $15-20 million on the new safety center.

Best of all, it's going to be a big step up from the existing police station on 455 E. Second St., Koski said. The sheer size of the building will better accommodate law enforcement services and guests.

"The building footprint itself is about one and one-third the size of a football field," she said. "That there is going to give us the opportunity to provide services like mobile outreach safety teams, our senior voluntary auxiliary effort, victim assistance services."
According to an earlier and conflicting report by Channel 2 news: "The City says the total construction cost for the building is going to be about $52 million. The Pennington foundation also gave the city funding of $5 million to start construction on the center, and phase one received a bid approved by The City at about $19 million."
According to Koski's latest comments to the RGJ, Phase one is at least $1M over budget.
Due to these conflicting reports, estimates, and our source's claims, we contacted Koski, via voicemail and email, to provide The Globe an update related to overall budget, number of phases, steel beam inspections and strength, and estimated completion of the project.
At the time of publishing (we provided 24 hours) we have not heard back from Koski. The Globe has also submitted an open records request. This is a developing story.
Editor's Note: Upon reading this story, George "Eddie" Lorton, challenger to Mayor Shieve, took time away from his campaign to provide a comment: 
"This doesn't surprise me because the city is always over budget and under performs. From day one, I said I would have used a city-owned piece of property, for free, and built a state-of-the-art facility from the ground up saving $7 million on what the city spent on this piece of property. 
We would have saved the millions of dollars on a mold and asbestos-filled building. Now, they are allegedly doing a cover up as a campaign ploy while putting our public safety officers at risk. When I become Reno's next mayor, I guarantee transparency and will never over spend and under perform and will never put anyone at risk." 
Update: In an email sent Monday morning, October 24,  Kerrie Koski replied to our inquiry:
Good morning Megan, Thank you for your inquiry, I also received your voice message on Friday.

For all media inquiries for City of Reno, including Reno Police Department and Reno Fire Department, please call or text 775-430-5005.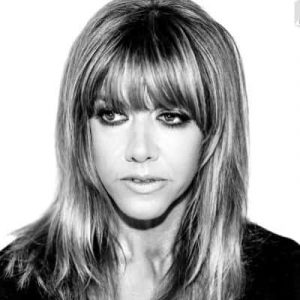 Latest posts by Megan Barth
(see all)