Cortez Masto Backs Bill To Expand Food Assistance To Tribal Nations
Tribal leaders cite rising food costs as the reason behind the legislation
By Megan Barth, July 31, 2023 4:02 pm
New legislation introduced by Democratic Senators Catherine Cortez Masto (NV) and Patty Murray (WA) would expand nutrition assistance programs to Tribal families across the country. The Tribal Access to Nutrition Assistance Act amends the Food and Nutrition Act of 2008 to allow for dual enrollment in the supplemental nutrition assistance program and the food distribution program on Indian reservations.
Senators Cortez Masto and Murray's legislation would allow eligible Tribal families to use the Supplemental Nutrition Assistance Program (SNAP) and the Food Distribution Program on Indian Reservations (FDPIR) in the same month. Current law only provides eligible families to use one program in a month.
According to a press release announcing the legislation, The Food Distribution Program on Indian Reservations (FDPIR) provides USDA foods to income-eligible households living on Indian reservations and the Supplemental Nutrition Assistance Program (SNAP) helps low-income individuals and families by providing monthly benefits to purchase food .
According to a report, Tribal leaders cite rising food costs as the reason behind the legislation:
"What appears to be a glitch in the law presently prohibits an Indian family participating in the FDIPR program from also participating in the Supplemental Nutrition Assistance Program (SNAP) in the same month of the year, even though FDIPR is not intended to be comprehensive," said Gerald Lewis, Yakama Nation Tribal Council Chairman. "This act fixes that glitch and will definitely aid households here on the Yakama Reservation, even more so with the cost of foods rising and with limited availability of affordable food."
Sen. Catherine Cortez Masto took to Twitter to promote her legislation:
I'm working on legislation to make sure Tribal families in Nevada and across this country have equal access to the food assistance programs they need to stay fed and healthy.https://t.co/InZ50150Ef

— Senator Cortez Masto (@SenCortezMasto) July 31, 2023
This legislation comes on the heels of last week's protests in Las Vegas led by tribal members who are concerned about their leadership's purchases of land on the Las Vegas Strip. Over the last three years, The Three Affiliated Tribes of the Fort Berthold Indian Reservation spent $115 million for land along Las Vegas Boulevard. "Our tribal leadership has no business buying land in Las Vegas when we haven't taken care of our people back at home," said Carol Good Bear, in a comment to the Las Vegas Review Journal.
In 2021, three major Native American tribes came to Las Vegas to operate state-licensed casinos: The Palms casino was purchased for $650 million by the San Manuel Band of Mission Indians in December 2021; The Mirage was purchased by the Seminole Tribe for $1.1 billion in cash, and the Connecticut-based Mohegan Tribe was the first Indian tribe to operate a casino in Las Vegas through their  agreement to operate the 60,000-square foot casino at Virgin Hotels Las Vegas (formerly the Hard Rock Hotel).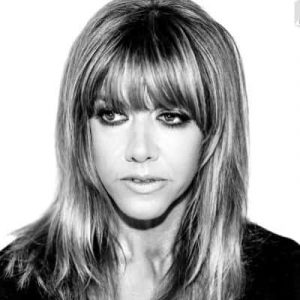 Latest posts by Megan Barth
(see all)