Exclusive: Interview With Dr Jeff Gunter, Candidate for US Senate
Dr Gunter: 'I am a puppet of no one'
By Megan Barth, August 5, 2023 3:40 pm
Back in June, The Globe reported that former Ambassador to Iceland, Dr. Jeff Gunter, was mulling a run for US Senate. Last night, Dr. Gunter officially filed for his candidacy to challenge Senator Jacky Rosen and sat down with The Globe for an exclusive interview prior to his campaign announcement on Monday.
During our hour-long conversation, Dr. Gunter reaffirms his support for President Trump and takes a few swipes at Senator Jacky Rosen, President Joe Biden, Captain Sam Brown, Senator Mitch McConnell and the Deep State. He does so with his life partner Heather Wilson by his side as "he doesn't go anywhere without her."
TNG: Tell us a little about yourself…the person behind the politics.
Dr. Gunter:
I grew up in Southern California. My mom was a school teacher and my dad was a JAG and an attorney. It's relevant that my mother's family died in the Minsk massacre. Her mother, my grandmother, was the sole survivor. For me, growing up, that was a large part of who we were. It is not always a fair and just world. There are bad actors out there.

I went to Berkeley and was exposed to radical liberal ideas and activities. After graduation, I was accepted into USC medical school. My mother was diagnosed with breast cancer–as does nearly every woman in my family–and this disease needs to be addressed through research and ultimately solved.

I did a dermatology residency at USC and was Chief Resident. That was such a big honor. From there, I established my practice in the rural areas of California, near military bases. Early on in my life and career in medicine, I developed a deep appreciation for the service and sacrifice for our men and women in uniform–as well as the men and women behind those who serve–and the price their dependents pay. I have taken care of many veterans and their families.

I have been a full-time resident in Nevada for four years and have been working in Nevada since 1995. I have taken care of people in Nevada for 28 years. I established my practice in Pahrump and just love the people and the community…I am deeply involved in that community. I have done many things outside of my practice for the people in Pahrump, but I don't announce it and many of them don't know. (Off-record, Gunter shares his unknown and unannounced charitable work in Pahrump).

After 911, I realized that the Democratic party was not the party of my parents. Growing up, there was this reflexive belief that the Democratic party was the party of the immigrant. This shouldn't have been the case. Less government, independence–the values espoused by Ronald Reagan and the Republican party–began resonating with me. I became more involved in Republican politics under Bush 43 and I serve on the Board of Directors of the Republican Jewish Coalition where I met the pioneers of the Republican Party like Sheldon Adelson, Wayne Berman, Ambassador Mel Sembler, Ambassador Sam Fox, and Senator Norm Coleman who gave me the opportunity to learn their leadership skills.

I wasn't looking into politics as a career, as I am just a doctor taking care of patients. I am always here to help because it is the right thing to do. Yet in 2016, I supported President Trump and it was an uphill battle for me because of the relationships I had built in politics. But early on, I saw his leadership, his honesty, his directness and his success, and it became an easy decision for me.

President Trump proved all the naysayers wrong. He moved the US Embassy to Jerusalem. We had the best economy in 70 years with low inflation, low unemployment, no foreign wars, and stronger border security. Everything he said he would do, he did. That is leadership.

I was then blessed with the opportunity to be an Ambassador to Iceland. I was actively engaged in the embassy and the community. I carried out the America First policies of President Trump. When you do that, the Deep State doesn't like you. We had 120 accomplishments in 20 months and we listed those accomplishments on the Department's website but the State Department has since removed them. 
TNG: Do you still support President Trump?
Dr. Gunter:
I support him 1,010%. He is one of the greatest presidents since Abraham Lincoln. We had false impeachment number one and false impeachment number two and now, we have bogus indictments. The American people take a back seat to the Deep State and the bureaucracy. This is a massive weaponization of government against President Trump. But the Deep State isn't after him, they are after us and he is just in the way. 

There is great concern with me running. There have been many individuals not wanting me to run as an America First candidate. Yet, we are going to win and we are going to succeed. I am already getting great support from many people.

I think his presidency, and when I become the US Senator from Nevada, will bring great prosperity to Nevadans.

The country is an absolute train wreck under Joe Biden.
TNG: Let's talk about Senator Rosen. How has she done as a first-term Senator?
Dr. Gunter:
Jacky Rosen is beholden to Joe Biden. She votes 90-plus percent for the Biden agenda.

She is enabling the war in Ukraine. The killing has to stop in Ukraine. The bloodshed has to stop. The billions that she and Biden have sent Ukraine could be used in America for Americans.

Covid mandates were enabled by Jacky Rosen. People who wanted to support their family and work were hurt by her. She enabled unemployment through these mandates. She delayed kids' development by supporting school closures, forcing kids to wear masks and advocating for Dr. Fauci. She is complicit in all of this. When people were dying, she was complicit in that. That is not the America I know.

Jacky Rosen signs every bill for Joe Biden like the Inflation Reduction Act. So much of this election is about the economy. You get inflation from flooding the market place with too much money.

Rosen wants us to be energy dependent on other countries and because of this dependency, she is making it more expensive for Nevadans to heat or cool their homes or fill up their cars with gas.

Jacky Rosens's record on the southern border translates into crime. She is enabling the open border. The fentanyl crisis is killing our children and killing Nevadans. She is green-lighting the cartels. If you don't have a border, you don't have a country.

Nevada deserves better and we need to change direction.
TNG: Sam Brown has been labeled by some as an establishment candidate picked by Senator Mitch McConnell. What are your thoughts on that label and do you support Senator McConnell?
Dr. Gunter:
I have been doing great stuff in Nevada for 28 years when my opponent Sam Brown was losing his election in Texas.

The establishment wants to dabble in the primary. The establishment NRSC is going to tell Nevadans how to vote?It's a bad plan. Nevada is a Battle Born state. We are Trump country.

How is it going to work when DC elites tell Nevadans how to vote? By running a four- time losing candidate like Sam Brown? He can be a puppet for the Deep State and the elites. He is representing the views of Mitch McConnell and Steve Daines who want to tell the people of Nevada how to eat, sleep and breathe and who to vote for.

I have been involved for a long time and I couldn't have been more proud to carry out President Trump's policies.

I am not a Deep State guy. But, I will have great support from individuals because I am in it for the right reasons. That is why the Deep State will ultimately fail.

I will advance America and Nevada First policies. I am a puppet of no one.
TNG: What are the first three things you will do as the next US Senator from Nevada?
Dr. Gunter:
I will be following the direction of President Trump and working close with the administration.

We need to assert our energy independence.

We need to reduce inflation which is a huge, regressive tax on the middle class.

We will finish the wall. We will finally get illegal immigration and fentanyl under control.

We need  to bring businesses to Nevada. We need to have a louder voice to bring more businesses to our state and  compete with Texas and Florida for business. I want Nevada to be a state for freedom and stop the bleeding that brings California values into Nevada.

Let's keep Nevada independent with opportunities for Nevadans to choose their future and not have government bureaucrats telling us what to do.

My mission has always been taking care of people. I have a life-long history of taking care of people. My message is one of hope. One of the most amazing things about President Trump is his common sense approach to government and his patriotism. This is what I want to do for Nevada.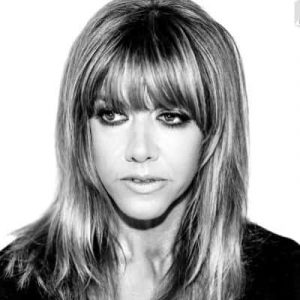 Latest posts by Megan Barth
(see all)