Tony Grady Announces Run For US Senate
Sen Rosen: 'This Senate race will be one of the toughest in the country'
By Megan Barth, August 7, 2023 1:00 pm
This morning, Lieutenant Colonel Tony Grady announced his run for US Senate to unseat first-term, Democratic incumbent Jacky Rosen…not Jackie Rosen.
His press release states:
"On Tuesday, August 8th, Veteran Tony Grady will announce his candidacy for U.S. Senate to unseat Jackie Rosen in the 2024 election. Grady will address supporters, volunteers and the press about why he is the right choice for Silver Staters."
In 2022, Grady ran for Lieutenant Governor, placing second place in the Republican primary to Stavros Anthony, but carried 13 out of the 17 rural counties amassing 48,835 votes.
Grady enters another crowded GOP primary as his other GOP contenders include Jim Marchant, Captain Sam Brown, former Iceland Ambassador Dr. Jeff Gunter, Stephanie Phillips, and perennial candidate Eddie Hamilton.
Nevada had the closest Senate race in the country in 2022 when Senator Catherine Cortez Masto narrowly defeated GOP challenger Adam Laxalt by less than 8,000 votes. Rosen expects another tight race.
"Nevada is always a battleground, and this Senate race will be one of the toughest in the country," Rosen said in a video announcement. "What happens in Nevada in 2024 could once again decide control of the Senate."
As expected, Rosen will be running on abortion rights, voting rights, lowering costs, and fighting "extreme MAGA Republicans" who are threatening to "roll back all the progress" Democrats have made under Joe Biden.
My record is clear: Nevadans can count on me to fight to lower costs, stand up for our democracy, and protect reproductive rights.

The extreme MAGA Republicans running against me want to ban abortion nationwide, overturn elections, & roll back all the progress we've made.

— Jacky Rosen (@RosenforNevada) August 7, 2023
Yet, "all the progress" Democrats have made may be a hard sell in the Silver State as Nevada still grapples with high energy costs, inflation, housing affordability, rising crime and a failing public school system.
Grady is expected to formally announce his bid tomorrow morning at the Ahern hotel in Las Vegas. The Globe has reached out to Grady and his campaign for a statement and will update the story accordingly.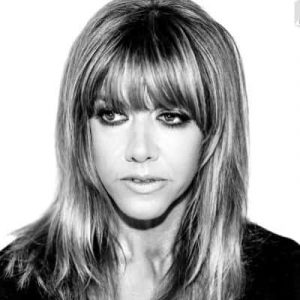 Latest posts by Megan Barth
(see all)