Democrats 'Giddy' Over Jim Marchant
Sen. Rosen: 'He is a three-time loser and a MAGA election denier…'
By Megan Barth, May 15, 2023 11:11 am
The Nevada Globe broke the news that Jim Marchant announced his candidacy, through his advisor Dick Morris, for U.S. Senate during a luncheon at the Nevada Republican Club.
Judging from the reactions on Twitter, it was evident that Democrats were thrilled by his announcement. Not because they were looking for an alternative to Senator Jacky Rosen, but because they wanted a candidate, like Marchant, to rail and run against.
Breaking : At the NV Republican Club, @DickMorrisTweet just announced @VoteJimMarchant is running for US Senate.

— Nevada Globe (@NevadaGlobe) May 2, 2023
Sen. Rosen has been weighing in as of late, taking to social media to ascribe the readied talking points should Marchant win the primary election.
Nevadans deserve a Senator who will fight for them, not a MAGA election denier who opposes abortion rights even in cases of rape and incest. While far-right politicians like Jim Marchant spread baseless conspiracy theories, I've always focused on solving problems for Nevadans.

— Jacky Rosen (@RosenforNevada) May 3, 2023
In a report by Politico, Democrats confirm that they are hopeful in a Rosen-Marchant match up:
Most Democrats stay quiet about GOP primaries for one big reason: They're wary of giving their rivals any general election edge by hinting at who they'd rather face.

It's different in Nevada.

Though the state's 2022 Senate race was one of the closest in the country, Democrats are near-giddy that former President Donald Trump backer Jim Marchant is taking on Sen. Jacky Rosen (D-Nev.). Marchant is on a multi-year losing streak in key races — but he's still a Republican primary contender given his alliance with the former president and track record of prevailing in primaries.

He is, I believe, a three-time loser. A MAGA election denier. And so, he's going to have his challenges," Rosen said in an interview of Marchant, a former state lawmaker. "He's going to have to sell himself."

As Rosen sees it, Marchant aligns well with the Nevada GOP's leadership, but not the battleground state's voters. And he's only one name on a list of dream opponents who Democrats hope to see prevail in GOP primaries and soften their rocky path to keeping the Senate majority next year.

"The folks who win Republican primaries tend to be the extreme candidates. And that will be an opportunity for us," Democratic Senatorial Campaign Committee Chair Gary Peters (D-Mich.) said in an interview.
Politico also affirms another Nevada rumor that Captain Sam Brown is preparing another run for U.S. Senate. Brown lost the 2022 primary to Adam Laxalt, who lost to Sen. Catherine Cortez Masto by less than 8,000 votes.
As Rosen understands, Nevada is historically a swing state, and as a Biden's popularity continues to plummet to historic lows, Rosen will also have to sell herself to the growing number of independent voters in the Silver State.
The Globe has reached out to Marchant for comment and will update the story accordingly.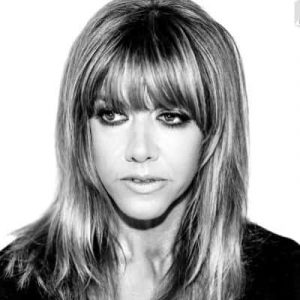 Latest posts by Megan Barth
(see all)