Sam Brown Announces Run For US Senate
Brown: 'We have got to change the focus from DC priorities to Nevada priorities'
By Megan Barth, July 11, 2023 11:25 am
Yesterday, retired Army Captain Sam Brown announced his second attempt to run for U.S. Senate in his bid to unseat first-term, Democratic incumbent Senator Jacky Rosen."Today marks the beginning of a new journey for all of us, a journey that is the fight and pursuit of restoring the American Dream," Brown said prior to his announcement.
In 2022, Brown sought to unseat Senator Catherine Cortez Masto but lost by 20 points to Adam Laxalt in the GOP primary. Laxalt went on to lose to Cortez Masto by less than 8,000 votes after a weeklong vote count due to mail ballots arriving after Election Day.
After his defeat in the primary, Brown stumped for Laxalt and founded the Duty First PAC in order to support conservative candidates. Brown caught the eye of national party leaders through his ability to raise money from the GOP's grassroots and his personal story of an injured, decorated war veteran.
Brown, a purple heart veteran who was nearly killed by a road side bomb in Afghanistan, stressed that his mission was to represent Nevadans in Washington DC and blasted Rosen for her lack of leadership by referring to her as a follower of Joe Biden, Kamala Harris, and Chuck Schumer.
Brown painted Rosen as "out of touch" with Nevada values by "siding with DC bureaucrats" who want to raise taxes and increase regulations. "It is time for new leadership who values Nevada and not DC…We have got to change the focus from DC priorities to Nevada priorities," Brown said.
Brown emphasized rising inflation and chastised Rosen for reckless spending by "not finding a spending bill she wasn't willing to sign."
He also emphasized Nevada's failing education system and blamed Rosen's allegiance to the teachers union and the bureaucrats in the Department of Education, adding that parental involvement in the classroom was a "requirement."
"Its a problem when a bureaucrat in DC has more access to the classroom than the parents in the community. I missed the days where children were taught how to think and not what to think. I miss the days when children were taught the ABC's and not the CRT's. I will stand up against DC in order to ensure that we have a voice in our children's education," Brown added.
Within minutes of his announcement, the Rosen campaign followed with a fundraising letter which labeled Brown as an "extremist" who was "hand-picked by Mitch McConnell" and who would "back a national abortion ban."
When asked by The Globe to respond to Rosen's charges, Brown replied, "The only personal characterized as an extremist is Jacky Rosen. As a man who has a family, is a business owner, who has worked in warehouses, who has pursued the American dream, I am a Nevadan. So, if I am extreme, she is calling all Nevadans extreme. She has failed us. She is leading for DC. I am here to lead for Nevada."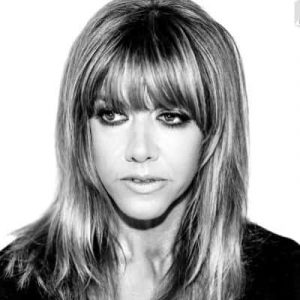 Latest posts by Megan Barth
(see all)