GOP Candidate Sam Peters Hopes to Take on Horsford in CD-4
The Globe Interview: 'We need to get back to the Constitution and rebuild our foundation'
By Megan Barth, February 11, 2022 1:59 pm
Bronze Star Veteran and businessman Sam Peters grew up in Northern Maine town so small that his high school graduating class was 70 students. After high school, he spent 20 years traveling the globe in the military as a canine cop and as an officer in the Air Force and fought for "what we believe in as Americans, our constitution and way of life." A husband and a father of two children, he and his wife realized that they needed to settle down closer to family after the birth of his son in 2015 and chose Las Vegas, a place where they had been visiting for years and a place they decided would be perfect for their family and his insurance business.
Since that time, his insurance business has thrived, ebbed and flowed. But, his interest in running for office stemmed from his witnessing the "utter disregard for an America First platform" by politicians who refuse to uphold their oath to the constitution. "This struck me between the eyes," Peters said in a lengthy interview with The Nevada Globe, and "it doesn't make sense how politicians refuse to put America First."
But the "straw that broke the camel's back" was when he heard the audio of Virginia governor, Ralph Northam, on late-term abortion. "I could not believe I heard a sitting governor advocate for murder and nothing was done about it. No inquiries or DOJ involvement." Peters said. "Someone had to stand up and fight back on this. This is not the America that my wife and I, as Christians, are comfortable with want to raise our children in."
Peters ran in CD-4 in 2020 in an eight-way primary, losing in a close race to Jim Marchant, who went on to lose to Steven Horsford. After his primary loss, Peters started a state-level political action committee (PAC), the Law Enforcement Loyalty PAC, whose purpose is to help state and local candidates who are proponents of law enforcement and to go after officials who propagate to defund the police.  "In 2020, we got behind 17 campaigns and seven got elected."
In January 2021, the reasons he fought in 2020 are worse, and compelled him to run again. To date, Peters has raised $500,000 for his campaign against Horsford, a man Peters describes as divisive and destructive in his refusal to adopt an America First platform.
Peters told The Globe:
"Horsford is an open borders, socialized medicine guy. His wife has been teaching Critical Race Theory at Columbia University since 2011 and he applauds her for it. He is divisive with his policies which are incredibly destructive.

He refuses to adopt an America First platform. I can't believe he is a seated congressman. He hasn't lived in Nevada for ten years. He has a row house on the Northwest corner of town. His past campaign expenditures in 2019 show he spent a lot of time staying at the Aria and spent quite a bit of money there.

A week before the primary in 2020 he admitted to a ten-year affair with an intern. If you are treating your family that way for ten years, what are you doing to your He is not a good person and is not representing out best interests.

His family lives in Virginia. His wife teaches in New York. He has an 'F' rating from the NRA and Numbers USA. Horsford doesn't represent the people of Nevada. He is simply in this for himself, and the unions, and I am looking forward to getting him out of this state once and for all."
Peters has received a variety of endorsements from the likes of musician and 2A advocate and supporter Ted Nugent and Arizona congressmen Rep. Paul Gosar and Rep. Andy Biggs–who are members and founders of the Freedom Caucus. Peters has pledged to be a member of the caucus when he wins the race. "I can't find a better group of people to caucus with. I am proud to have Biggs and Gosar on my side. We need to get back to the constitution and doing things that will rebuild our foundation as the world looks to us as the leader for liberty," adding, "I have good relationships with the people who have endorsed me.  They believe in Sam and that is how I want voters to see me, as someone that they know and trust."
In closing our interview. Peters sounded confident and optimistic:
"Under our current political atmosphere, we have an incredible opportunity in front of us because the Democrats have given us ammo to use against them. The people in my district are aware of what Dementia Joe and Democrats have done to this country and to their communities and I believe that my district will hear my strong message and send Horsford back home to Virginia. We are very well poised to win this race and we are going to win this race."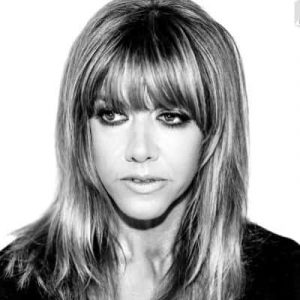 Latest posts by Megan Barth
(see all)