Governor Lombardo Pledges 'Steadfast Support' To Israel
Lombardo joins 19 GOP governors' who charge 'this type of international chaos and violence is a direct result of your administration's appeasement-first foreign policy'
By Megan Barth, October 13, 2023 2:53 pm
Governor Lombardo, along with 19 governors led by Florida Governor Ron Desantis, have sent a letter to the Biden Administration regarding the recent terrorist attacks in Israel by Hamas, attacks that have now claimed the lives of over 2,500 people including 27 Americans.
The Governors' charge that "this type of international chaos and violence is a direct result of your administration's appeasement–first foreign policy."
Additionally the governors' demand that the Biden administration not only secure the porous southern border, but insist on continued, public support of Israel, the reintroduction of sanctions on Iran, and the elimination of foreign aide to terrorist-led territories.
In their letter, the Republican governors' prioritize their demands:
First, we call on you to prioritize the protection of Americans who remain in harm's way. To date, we have learned that Hamas terrorists murdered 27 American citizens and have taken an unknown number of Americans hostage. We pray for the families of those killed and missing. And we understand there is a process underway to locate American citizens taken hostage or otherwise missing and to bring them home swiftly and safely. But the lack of transparency in this process leads us to question whether your administration is pursuing this objective with maximum energy and diligence. Your administration should not rest until these Americans safely return to American soil. We also ask that you promptly communicate any continuing losses of American life to the states so that we can provide support and assistance to impacted families.
Second, we call on you to provide unequivocal support to Israel as it defends itself and works to eliminate the Iran–backed terror group Hamas. Not only does Israel have the right to self–defense, it has the duty to respond with overwhelming force against Hamas to ensure this never happens again. Israel can, and should, take all actions necessary to eliminate all threats—terrorist or otherwise —to its sovereignty andits people. We must stop holding Israel to an impossible national security standard to which we as Americans would never submit. America should leverage its influence in the international community to ensure that Israel has the latitude to do what it must.
Third, we call on you to cease your appeasement and empowerment of Iran, the world's leading statesponsor of terrorism, including an immediate freeze of the $6 billion ransom payment made to the terrorstate and an expansion of sanctions against the Iranian regime. After your administration relaxed billions of dollars in sanctions, it negotiated a ransom payment that has provided Iran with additional means and confidence to reallocate funds to support terrorism. You must also immediately cut off foreign aid to Hamas– or Hezbollah–controlled territories. If we're serious about not negotiating with terrorists, we must also stop allowing U.S. tax dollars to fall into their hands.
Immediately following the October 7th, 2023 terrorist attacks, Governor Lombardo publicly stated, "My prayers are with Israel and the Israeli families suffering from Hamas' unprovoked terrorist attacks today. These attacks are abhorrent, and Israel has a right to defend itself. Today — and every day — the United States and the American people stand with Israel."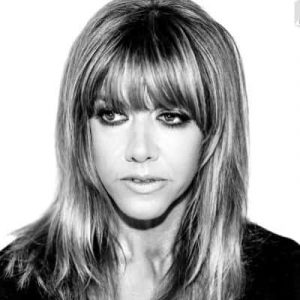 Latest posts by Megan Barth
(see all)