Captain Sam Brown Raises Over $1M In Q3 For Senate Bid
In the third quarter, Brown had 12,500 donors in all 50 states, who gave an average of $43
By Megan Barth, October 13, 2023 1:01 pm
According to a scoop from the Washington Examiner, retired Army Captain Sam Brown banked over $1.1 million in the 3rd quarter for his Republican Senate bid to unseat Democratic Senate Jacky Rosen.
"I'm grateful that our grassroots network of supporters here in Nevada and across America are united and sending a powerful message to the career politicians that our movement, and our mission, is unstoppable," told the Washington Examiner. "Together, we will end Joe Biden's American nightmare, his reckless assault on our economy, and we will restore the American Dream for all."
According to their report:
In the third quarter, Brown had 12,500 donors in all 50 states, who gave an average of $43, his campaign said. He's been endorsed by Sens. Marsha Blackburn (R-TN), National Republican Senatorial Committee Chairman Steve Daines (R-MT), Tom Cotton (R-AR), and Markwayne Mullin (R-OK), for instance. Senate Minority Whip John Thune (R-SD) personally encouraged Brown to run, the Washington Examiner reported.

"Sam Brown is Mitch McConnell's handpicked candidate and the favorite of Republican billionaires and D.C. politicians, but no amount of money can change the fact that he's too extreme for Nevada," said Stewart Boss, campaign manager for Rosen.
In 2022, Brown finished second in the GOP primary against former Nevada Attorney General Adam Laxalt. Laxalt narrowly lost to Sen. Catherine Cortez Masto by ~8,000 votes (less than one percent) as Cortez Masto out-raised Laxalt through out-of-state donations and the backing of national progressive organizations.
Last week, rumors rose that GOP senate candidate Jim Marchant was abandoning his bid yet they were quickly quashed by Marchant in a statement to The Globe. ""I am not dropping out of the Senate race. Not even thinking about it. I can win this race. [This is] disinformation from those that want me to drop out.
Currently, the other GOP primary challengers vying to oust Sen. Jacky Rosen include retired U.S. Air Force Lt. Col. Tony Grady and former Ambassador Dr. Jeffrey Gunter, retired U.S. Army Lt. Col. Bill Conrad, attorney Ronda Kennedy, businessman Barry Lindemann and real estate agent Stephanie Phillips.
Brown has been painted by Marchant, Gunter, and now Rosen,  as "hand-picked by the GOP establishment" and Brown has weathered some controversy over using his grassroots Duty First Nevada PAC for his  personal and past campaign debts. Recent reports show that billionaire tech entrepreneur and philanthropist David Duffield has donated $2 million to the PAC.
According to Sen. Rosen's campaign, Rosen has raised $2.7M in 3rd quarter and has a commanding $8.8 million on hand. The deadline for campaign finance reporting to the Federal Elections commission is October 15th.
With what is expected to be another expensive and competitive race, Rosen continues to champion her bipartisanship although she maintains a 93 percent voting record with Biden. She, like Biden, has painted MAGA Republicans as extremists and, like Cortez-Masto, has centered her campaign on abortion rights.
Nevada's senate race is currently rated "Lean D" by Cook Political Report as Nevada Republicans haven't won a state senate seat since 2012. As Democrats currently hold a razor-thin majority in the Senate, Republicans need to flip two seats to control the chamber.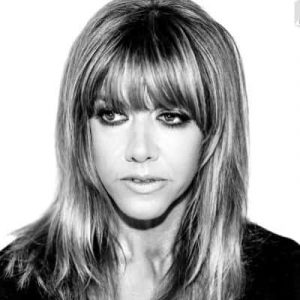 Latest posts by Megan Barth
(see all)