Senator Jacky 'Ritzy' Rosen Debuts On Campaign Trail
Senator Jacky Rosen is spending campaign cash on fine dining, posh hotels, and limos as she crisscrosses the country campaigning on her humble roots
By Megan Barth, August 18, 2023 4:32 pm
As Nevadans struggle with the highest unemployment rate and gas prices in the nation, while waiting for the Inflation Reduction Act to reduce their skyrocketing bills, Senator Jacky Rosen is spending campaign cash on fine dining and posh hotels as she crisscrosses the country while campaigning on her humble roots.
I ran for office to solve problems, fight for hardworking Nevada families, and make a real difference in people's lives.

Our work in the U.S. Senate is just getting started — that's why I'm officially launching my re-election campaign today! pic.twitter.com/rKv62KfqqQ

— Jacky Rosen (@RosenforNevada) April 5, 2023
According to a report in the Washington Examiner:
Between January and June, the Nevada Democrat's reelection campaign dropped roughly $12,500 in the likes of New York City, Las Vegas, and Los Angeles at swanky resort-style hotels and fine dining establishments, according to campaign finance disclosures reviewed by the Washington Examiner.

One such payment totaling roughly $5,600 was made on June 12 for "catering" and "fundraising" to Manhattan's Le Bernardin, a French restaurant that is one of only a handful of three-Michelin star restaurants in New York City and was rated in 2023 by critics as the 44th best restaurant in the world. Le Bernardin, which has been said to cater to the "super rich," was described in a glowing New York Timesreview as having at least four sommeliers, also known as trained wine experts, present on the floor at all times.

Rosen's campaign also made two payments, which combined come to $799, in February and May for "meals" at the Italian restaurant Sinatra in Las Vegas, according to disclosures. The restaurant notably offers a $59 lobster risotto, $77 beef tenderloin, and $85 bone-in rib-eye steak, according to its menu.

Other recent dining-related payments from the Rosen campaign included over $2,100 in May for "fundraising" and "catering" to Chicago's East Bank Club, a "ridiculously expensive" fitness club that offers catering for private events, and $634.50 in June to Joselito Casa de Comidas, a Washington, D.C.

Meanwhile, on June 8 Rosen's campaign spent $1,800 on "valet services" in Los Angeles with a company called Crystal Valet Parking Services and roughly $14,300 from April to June with Savoya, an "elevated black car service" company connecting travelers to chauffeurs, records show.
Not surprisingly, in response to their report, the Nevada Democratic Party's spokesperson attacked one of her GOP challengers Captain Sam Brown:
Upon the Washington Examiner contacting Rosen's campaign, Nevada State Democratic Party spokeswoman Johanna Warshaw replied, "This is a desperate and transparent attempt to distract from Sam Brown's scam PAC that spent less than 2 percent of its funds on the candidates it was allegedly created to support — instead being used to pay off Brown's failed campaign debts and benefit himself."
Ok, but what about the $1,600 splash at an Italian restaurant in Las Vegas?
Yet, props to the Senator for visiting our favorite (and affordable) Italian haunt while celebrating her birthday.
Thank you for all the birthday wishes! We had a fantastic Italian dinner to celebrate last night at the Bootlegger – a Las Vegas institution. pic.twitter.com/HTnc4j2Vhr

— Jacky Rosen (@RosenforNevada) August 3, 2023
When dining with constituents, Senator Rosen tightens her belt. However, one would be pressed to find a three-Michelin star in White Pine County.
It was great to be back in Ely hearing from Nevadans about the issues that matter most in White Pine County.

One of the best parts about this job is traveling across the state to meet with Nevadans where they are. pic.twitter.com/n0LeevUc3W

— Jacky Rosen (@RosenforNevada) August 11, 2023
"This type of lavish spending actually makes up a significant portion of the distrust and alienation that we see between Washington, D.C., and the average American citizen," Kendra Arnold, head of the Foundation for Accountability and Civic Trust, an ethics watchdog, told the Washington Examiner. "The crux of this is that elected officials are making rules for people to live by in everyday life and suspicion can't help but be roused if they increasingly choose to engage in elitist activities."
Rosen sits comfortably with $8 million cash on hand and admits that the race for the U.S Senate will, once again, come down to the wire. As Rosen spends lavishly, inside and outside the halls of congress, she warns that "she is just getting started."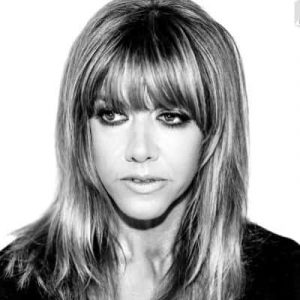 Latest posts by Megan Barth
(see all)