Senator Rosen Announces Reelection Campaign
Rosen expects another competitive race for the US Senate
By Megan Barth, April 5, 2023 4:30 pm
Highlighting her bipartisanship and acknowledging that Nevada is a battleground state, Senator Jacky Rosen announced her reelection campaign for the US Senate.
In her first campaign video, Sen. Rosen lists her priorities in the following order: reducing costs for the middle class, defending abortion rights, tackling the climate crisis and protecting social security and Medicare.
I ran for office to solve problems, fight for hardworking Nevada families, and make a real difference in people's lives.

Our work in the U.S. Senate is just getting started — that's why I'm officially launching my re-election campaign today! pic.twitter.com/rKv62KfqqQ

— Jacky Rosen (@RosenforNevada) April 5, 2023
Rosen's priorities also acknowledge that the middle class is struggling in the Biden economy due to inflation, as the cost of food, gas, electricity and shelter has skyrocketed since January 2021.
Rancher J.J. Goicoechea, appointed by Governor Lombardo as the new director of the Nevada Department of Agriculture, told Fox News Digital that high costs for energy, feed and fertilizer, along with a decreased supply of beef, will continue to drive beef prices higher in the coming years.
"The American consumer needs to be prepared that they're going to pay more at the grocery store for their groceries, and that includes beef," he said.
"We continue to feed the nation, all through a pandemic, and we will continue to do so," he said. "We just need some help from the government, less regulation, a little more support, and get out of our way."
According to NBC, the Democratic National Committee is banking on abortion to save and flip some seats in swing districts, and as the Silver State swings, Nevada Democrats are following their lead, introducing a series of bills, including enshrining abortion into the State Constitution, and echoing talking points to persuade "birthing persons" to fight for their reproductive rights in a state that has codified abortion, up to six months, into law.
One of the most expensive races for Senate resulted in Adam Laxalt losing to Senator Catherine Cortez Masto by less than 8,000 votes. Rosen also notes this race and expects another competitive race in the battle for the Senate.
As reported by The Globe, April Becker, Sam Brown, and Tony Grady have their eyes on flipping the U.S. Senate and will need to announce soon as they will face Sen. Rosen who has, to date, amassed an $8.3 million war chest.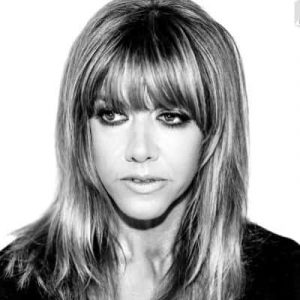 Latest posts by Megan Barth
(see all)