SOS REPORT: Ballots Rejected In Midterm Election Exceed Votes That Determined NV US Senate Race
8,036 ballots were rejected upon receipt in the NV US Senate Race decided by only 7,928 votes
By Megan Barth, March 30, 2023 5:45 pm
The Public Interest Legal Foundation (PILF) published their review (see below) of a 2023 Nevada Secretary of State (NVSOS) report that provides an accounting of mail ballots from the midterm 2022 election. The raw data shows, according to President of PILF J. Christian Adams, that "Automatic mail ballots are a disaster and the Nevada numbers prove it."
According to the report, 95,556 ballots were sent to an undeliverable or "bad" address and another 8,036 were rejected upon receipt. According to the report: 2,133 were from registered Democrats; 2,307 were from Republicans; and, 3,596 were from Other. Another 1.2 million ballots never came back to officials for counting. In other words, 71.5 percent of mailed ballots are unaccounted for.
In summary of their review, PILF notes:
As states expand mail voting, Nevada's 2022 midterm elections offer an alarming case study of close results as they relate to rejected, unreturned, and undeliverable ballots. Nevada's U.S. Senate race was ultimately called four days later on a margin of 7,928 votes, which determined party control for the chamber. A total of 8,036 rejected ballots out of nearly 513,000 returned may not seem significant, but in this context, it is a reasonable question as to what can be done to reduce the failure rates.

Rejected Ballots in NV 2022 election (Photo: PILF)

State law requires that county election officials automatically mail ballots to all "active" registrants on the voter rolls. In the 2022 General Election, nearly 100,000 were found to be undeliverable or "bad," regardless. This means that, at the time of mailing, five percent of Nevada's active voter roll was not capable of receiving a ballot as mailed to the recipient/address. (emphasis added)

95,559 mail ballots returned in 2022 Midterm Election. A failure rate of 5 percent. (Photo: PILF)

Mass mail elections invite massive postage waste. 71.5% of Nevada's mail ballots went unaccounted for in November 2022. Nevada county election officials mailed 1.8 million ballots to active registrants for the 2022 General Election. Of those, 1.2 million went on one-way trips. Nevada government data show that a sizable number of mail ballots were sent out and never came back, and nobody knows where they are. PILF estimates this waste cost Nevada taxpayers over $2 million.

PILF estimates that mailed ballots wasted over $2 million. (Photo: PILF)
PILF concludes: "Nevada has reform options available. A growing collection of states including Florida and Minnesota require that a unique element of ID like partial Social Security number be included in return envelopes to better determine legitimacy."
Adams further noted: "Mass-mail elections disenfranchise. Nevada can do a better job in reducing rejected ballots. Auto mass-mail will continue to waste money and disenfranchise voters until it is fixed."
Governor Joe Lombardo has introduced election integrity measures in Senate Bill 405 (SB405) that seemingly correspond with the NVSOS report and J. Christian Adam's conclusions. SB405, as reported by The Globe, upends the sweeping changes to election laws the Democratic majority passed during the pandemic without a single Republican vote.
The Governor's proposals are supported by a majority of Nevadans and include: photo identification to vote; the last four digits of a social security or driver's license number on the mailed ballot verified by the county clerk; mail ballots by request, thereby eliminating the voter's existing requirement to opt-out; mailed ballots must be received at the close of business on Election Day, instead of four days after election day; and, eliminates unlimited ballot harvesting by an unauthorized ballot harvester. The Governor's proposal limits ballot collection to 30 ballots and the harvester must submit an affidavit and report to the Secretary of State's office.
Nevada State Democratic Party Chair and State Assemblywoman Daniele Monroe-Moreno responded to the Governor's proposal: "Not even halfway through the legislative session, Governor Lombardo is making his priorities clear: rolling back voting rights. Lombardo is more concerned with scoring political points by emboldening election deniers than giving Nevadans a voice at the ballot box. As he prioritizes deadly conspiracy theories and MAGA extremists at the expense of Nevadans' right to vote, it seems Lombardo has conveniently forgotten the law enforcement background he so often touts."
The Globe has reached out to Assm. Monroe-Moreno for clarification on which of the Governor's proposals are deadly, extreme, and roll back voting rights.  We have yet to receive a response. We will continue to seek clarification from members of the Democratic majority until the legislative session comes to an end in June.
NV-2022G-Mail-Ballot-Rejects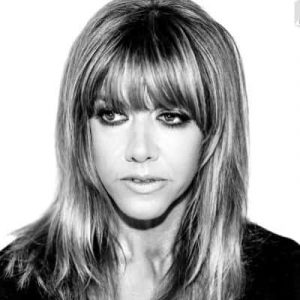 Latest posts by Megan Barth
(see all)