Assm. Gray Introduces Bill Requiring Ballots To Be Received On Election Day
Gray: 'It is embarrassing that our state takes days to tabulate ballots and deliver election results'
By Megan Barth, March 1, 2023 3:41 pm
Today, Republican Assemblyman Ken Gray (AD-39) introduced AB 230, which, if passed, will require that a mail ballot mailed to a county or city clerk be postmarked on or before the last day of the period for early voting and received before the time set for closing of the polls on the day of the election.
"In Nevada, we used to have Election Day, not an election week, or an election season as we do now. It is embarrassing that our state takes days to tabulate ballots and deliver election results. This bill is intended to bring back both election day and trust in our election system," said Assemblyman Ken Gray in a statement.  "Nevada has some of the most expansive voting laws in the country, and requiring all ballots to be received by election day will do nothing to restrict voter access, rather, it will help our elections run more efficiently and it will help our state deliver results on time. It's time to get out of the COVID19 dark ages and work toward an efficient, secure, and streamlined election day process."
The sponsors of this bill include his Assembly colleagues Bert Gurr, Toby Yurek, Danielle Galant, Brian Hibbetts, Alexis Hansen, and Gregory Koenig.
During the pandemic, the Democratic majority, without a single Republican vote, ushered in sweeping changes to Nevada's election laws. Legislation passed in 2021 legalized unlimited ballot harvesting, ballots by mail to all actively-registered voters, and extended deadlines for mail-in ballots. Currently those deadlines extend to four days past election day. This extended deadline has increased skepticism and criticism related to the validity and efficiency of Nevada's elections.
During this legislative session, Governor Lombardo and his Republican colleagues in the legislature have made election integrity a cornerstone of their respective gubernatorial and legislative agendas.
As reported by the Globe, Assemblyman Gregory Hafen's bill makes photo ID a requirement to vote in Nevada. Assemblyman Toby Yurek's bill calls for an election investigation unit to search for and expose any fraud. Assemblywomen Jill Dickman, Heidi Kasama and Alexis Hansen also will present bills to increase election integrity in Nevada.
Nevadans deserve to have confidence that our elections are free and fair. It's time we institute common-sense election reforms:
✅Voter ID
✅Mail-In Ballots Are Received When Polls Close
❌End Universal Mail-In Ballots
❌End Unregulated Ballot Harvestinghttps://t.co/fZ8JkFP7iR

— Governor Joe Lombardo (@JosephMLombardo) January 31, 2023
Yet, during the Democratic response to Governor Lombardo's State of the State, Speaker of the Assembly Steve Yeager proclaimed that any legislation related to voter integrity would be "dead on arrival."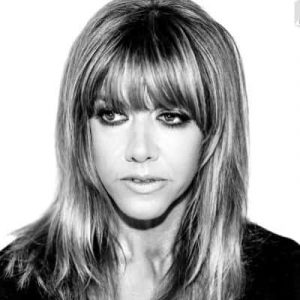 Latest posts by Megan Barth
(see all)