Homeless Bill Of Rights On Legislative Docket
Nevada is ranked 10th in the nation for rate of homelessness
By Megan Barth, March 1, 2023 10:31 am
The Las Vegas Democratic Socialists of America (LVDSA) is supporting and advocating for a Homeless Bill of Rights and their comrades in the Nevada Legislature have submitted a bill to meet their demands.
State Senators Melanie Schieble, Edgar Flores, Skip Daly, Roberta Lange, Dallas Harris, and Fabian Doñate are backing Senate Bill 142 which will be heard by the Judiciary Committee this Friday at 1pm. To note, similar legislation has been passed in Rhode Island, Connecticut, Illinois, and Puerto Rico.
SB142, the Homeless Bill of Rights, is getting a hearing on Friday at 1pm! Help protect the basic rights of your neighbors by submitting comment in favor online, testifying by phone, or joining us at the Grant Sawyer State Office Building on Friday!
1/2 pic.twitter.com/vzboJ9WMYG

— Las Vegas Democratic Socialists (@LasVegasDSA) March 1, 2023
Assemblywoman Cecilia González has signaled her support by liking the above tweet:
Per the Legislative Counsel's Digest: This bill enacts the Homeless Persons' Bill of Rights. Section 3 of this bill requires that a person experiencing homelessness be entitled to the same rights, privileges and benefits afforded to a resident of this State who is not experiencing homelessness. Section 3 also provides that a person experiencing homelessness is entitled to certain specific rights. Section 4 of this bill authorizes a court to award declaratory and injunctive relief, actual damages, reasonable attorney's fees and any other appropriate legal or equitable relief to a prevailing plaintiff who alleges a violation of these rights.
What are the rights that this bill advocates for, you may ask? In part, the rights are relatively broad and some are redundant in relation to our constitutional Bill of Rights.
B

e treated with fairness and respect for his or her privacy

and dignity.

 

B

e free from intimidation, harassment a

nd abuse.

 

U

se and move freely in

or on

public places

, including

,

 


without limitation, public sidewalks, government buildings, public




parks and public transportation vehicles.

A

reasonable expectation of privacy in his or her personal 

property, regardless of his or her location or the location of the

pr

operty.

R

egister to vote and vote in accordance with state election

laws.

H

ave access to necessary

emergency medical

services.
Yet, the two page bill explicitly states that the section of rights "must not be construed to authorize a person who is experiencing homelessness to engage in conduct that violates any state or local law, ordinance or regulation."
With this above clause, how does a police officer or a business owner not violate a homeless person's rights under this bill if their efforts to clear sidewalks, government buildings or storefronts could be construed as intimidation, harrassment or abuse?
In 2019, The City of Las Vegas approved a law that made sitting, resting or lodging on sidewalks a misdemeanor if shelter space is not available.
The City of Reno has several ordinances that ACLU officials say criminalize homelessness, including bans on camping, sitting or lying in doorways or sidewalks, camping on public property in the Truckee River corridor and being in parks after hours.
Washoe County Commissioners are now considering extending Reno's ordinances county wide and to include: ban sleeping or setting up bedding, storing personal belongings, making a fire or cooking, sleeping in cars or other vehicles, using tents or shelters or doing any digging or "earth breaking" with the intent to create living accommodations.
Washoe County has the highest homeless population rate in the state with 26.1 people living homeless per 10,000 residents. The state average is 22.4 per 10,000 people. Nevada is ranked 10th in the nation for rate of homelessness according to data from U.S. Housing and Urban Development.
The Globe has reached out to members of the law enforcement community for comment. We will update this story when their comments are received.
Update 1:22 PM: 
John Abel, LVPPA Director of Governmental Affairs told The Globe: "Metro officers go out of their way to treat homeless people with the utmost respect. The bill in its current form will need to be amended to get wide-ranging support."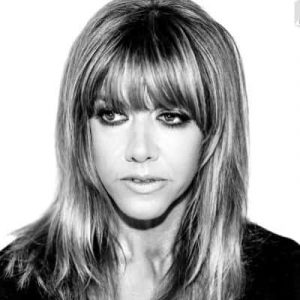 Latest posts by Megan Barth
(see all)