Republican Caucus Of The Assembly Calls For Common-Sense Election Integrity Measures
'Democrats are still stuck in the COVID-19 dark ages'
By Megan Barth, January 31, 2023 11:18 am
In an op-ed submitted to the Reno Gazette Journal (RGJ), the leadership of the Republican Caucus of the Assembly, consisting of Jill Dickman, Rich DeLong, Danielle Gallant and P.K. O'Neill, pens a strong case to roll back transformative election laws passed unilaterally by the Democratic majority during the pandemic.
The leadership notes, "it seems that the Democrats are still stuck in the COVID-19 dark ages, while Republicans are fighting to update and streamline Nevada's election laws."
During the pandemic, Democrats used the "emergency" as an opportunity to transform Nevada's election laws by codifying unlimited, unverified ballot harvesting, extended deadlines of ballot acceptance and verification, and universal mail-in balloting to actively, registered voters.
The op-ed highlights the differences in turnout and integrity measures between Nevada and Georgia:
In Georgia, for example, mail-in ballots are not indiscriminately mailed to every single registered voter, voters are not automatically registered upon visiting the DMV, and ballot harvesting is illegal. To receive an absentee ballot in Georgia, voters must present ID. Rather than suppress the vote as Democrats claim, these policies have been met with increased voter trust and voter turnout over the years. Georgia's turnout in 2022 was 52.7% and Nevada was only 45.2% according to the National Conference of State Legislatures.

But for Nevada Democrats, progress means relying on understaffed county registrars to tediously perform signature verification, spending $14 million on mailing ballots to nearly 1 million people who did not ask for them and did not end up voting, and allowing anyone to harvest and turn in as many ballots as they please without ever showing an ID. One columnist at the Las Vegas Review Journal has shown, in two elections now, that the Clark County registrar failed to set aside mismatched signatures more than half the time.
As reported by The Globe, of the nearly 1,000 bills on the legislative docket, the caucus features the legislative efforts by Republicans to restore the integrity of Silver State elections:
The Republicans of the Nevada Assembly have prepared bills to meet the governor's goal of streamlined, modern, and secure elections. This session, Assemblyman Gregory Hafen will present a bill that makes photo ID a requirement to vote in Nevada. Assemblyman Ken Gray has prepared a bill that requires that ballots to be counted be received no later than 5 p.m. on Election Day. Assemblyman Toby Yurek's bill calls for an election investigation unit to search for and expose any fraud. Assemblywomen Jill Dickman, Heidi Kasama and Alexis Hansen also will present bills to increase election integrity in Nevada.
Governor Joe Lombardo weighed in with his support on Twitter and echoed his points made during his first State of the State address:
Nevadans deserve to have confidence that our elections are free and fair. It's time we institute common-sense election reforms:
✅Voter ID
✅Mail-In Ballots Are Received When Polls Close
❌End Universal Mail-In Ballots
❌End Unregulated Ballot Harvestinghttps://t.co/fZ8JkFP7iR

— Governor Joe Lombardo (@JosephMLombardo) January 31, 2023
According to the National Conference of State Legislatures, Nevada is one of fifteen states that requires no documentation to cast a ballot. However, The Globe was recently informed that a Voter ID ballot initiative will be revived and may appear on the 2024 ballot. The last voter id initiative did not have the time or enough funding to collect enough signatures after a legal challenge was filed by Marc Elias' law firm.  One of the plaintiffs in that lawsuit, Emily Peraud Zamora of Silver State Voices, told The Nevada Current that her group "opposes voter-id laws on the grounds they suppress voters from vulnerable communities."
Secretary of State Cisco Aguilar also repeated the debunked talking point. Aguilar told the NV Indy: "Look, I think these are a bunch of solutions to a problem that doesn't exist. And before we start having these conversations about drastic changes, one of the questions should be: how does it impact access, especially for our vulnerable communities?"
The caucus further debunks the Democrats' claims: "According to polls, around 80% of Americans are in favor of requiring photo identification to vote. Despite the popularity of photo ID requirements, Nevada Democrats continue to harp on voter suppression rhetoric, saying that voting should be as "convenient as possible," and that therefore we shouldn't require voters to present identification. But we agree with Governor Lombardo: "We require people to have a valid form of ID to get on a plane, to operate a motor vehicle, or to purchase alcohol and cigarettes, but to not to cast a vote in an election; this is illogical."
Despite the data, in response to Governor Lombardo's appeal to common sense, Assemblyman Steve Yaeger told the press that any election integrity measures were "dead on arrival" and akin to "entering the Twilight Zone."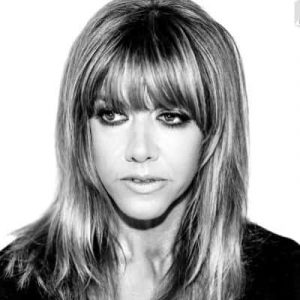 Latest posts by Megan Barth
(see all)