GOP Senate Candidate Dr. Jeff Gunter Coins Rival 'Scam' Brown In Wake Of CNN Report
CNN reports that Captain Sam Brown's PAC to 'help elect Republicans' used much of the small-dollar donations to pay down debt from his failed Senate campaign
By Megan Barth, August 12, 2023 5:10 pm
The U.S. Senate race in Nevada is heating up in the wake of a CNN report that found that Captain Sam Brown's PAC established to "help elect Republicans" used much of the small-dollar donations to pay down debt from his failed Senate campaign against Adam Laxalt and less than 2 percent of the PAC funds were spent to help elect Republicans in 2022.
According to CNN:
Nevada Republican Senate candidate Sam Brown created a political action committee to "help elect Republicans" but most of its funds were spent paying down debt from his failed previous campaign. The group donated less than 7% of its funds to the candidates it was set up to support, according to campaign finance records – a move one campaign finance expert likened to using the PAC as a "slush fund."

Brown formed the Duty First PAC in July 2022, saying the organization would help Republicans take back Congress. A month earlier, Brown lost the Republican Senate primary to Adam Laxalt after raising an impressive $4.4 million for his upstart campaign, but his campaign was left with more than $300,000 in debt.

Since then, the PAC raised a small amount – just $91,500 – and used the majority of their money – $55,000 – to repay debt from Brown's failed campaign for Senate, which Brown had transferred over. Campaign finance experts told CNN this falls into a legal gray area.

Of the $90,000 spent so far, just $6,000 made its way to five Nevadan Republican candidates' committees.

The spokesperson for Brown's campaign defended the PAC's spending.

"The PAC promised to support conservative candidates in Nevada, and it did exactly that by donating to every Republican candidate in Nevada's federal races during the 2022 general election," they said.
In the wake of this report, GOP challenger Dr. Jeff Gunter has labeled his rival as "Scam" Brown. Gunter addressed the report in an emailed statement to the press and his supporters and called on Brown "to return his small-dollar donor's money that he scammed out of them to pay off his own debts and financial mismanagement."
"Is it Sam Brown or now "Scam" Brown?" Gunter quips, adding, "This report is particularly disturbing because small dollar donors are often fixed-income seniors…Failed career politician "Scam" Brown already acts like an inflation-inducing reckless spending DC elite politician with no regard for fiscal responsibility.
In our exclusive interview with Dr. Gunter, Gunter told The Globe, "I have been doing great stuff in Nevada for 28 years while my opponent Sam Brown was losing his election in Texas." According to the report, "Duty First paid off over $1,200 in credit card debt accrued at a country club near where Brown previously lived in Dallas, Texas, and ran for the state house in 2014."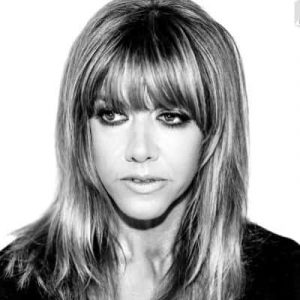 Latest posts by Megan Barth
(see all)