Sen Rosen Labels Opponents As 'Far Right Extremists'
While Rosen tugs on the heart strings of Nevada voters, inflation is tugging on their wallets
By Megan Barth, August 8, 2023 2:49 pm
The political hyperbole is in overdrive a bit early this election season as Senator Jacky Rosen is not missing any opportunity to label her opponents as "far-right extremists" and extreme MAGA. Seems a bit extreme, but then again, pejoratives are a part of political rhetoric.
My record is clear: Nevadans can count on me to fight to lower costs, stand up for our democracy, and protect reproductive rights.

The extreme MAGA Republicans running against me want to ban abortion nationwide, overturn elections, & roll back all the progress we've made.

— Jacky Rosen (@RosenforNevada) August 7, 2023
Anyone that has been paying attention to politics understand that abortion will always be on the ballot, even in a state like Nevada that allows abortion up to six months of pregnancy via statute. The law can only be undone by the will of the voters. Some may view aborting a baby from the mother's womb at six months as extreme, but in Colorado, Democrats sponsored and signed legislation that allows for abortion, for any reason, up to birth. In fact, Colorado is one of six states and Washington, D.C., that allow for abortion without any term restrictions.
In a statement to Channel 3 news, Rosen doubled-down on her rhetoric while touring a green energy plant made possible through massive government spending:
"It's turning out to be a pretty messy MAGA Republican primary over there, and we're going to let them work it out amongst themselves," said Rosen. "But let me tell you this; each and every person who's in on the Republican side, they're different sides of the same MAGA coin. They all deny the election. They all want a nationwide abortion ban, and many of them, even in the case of rape or incest. They are out of the mainstream of Nevada. They do not know what Nevadans want."

"This is why we're here. We're focusing on Nevada families, on clean air, a clean and sustainable energy future, bringing good paying jobs, investing in resources," Rosen continued. "And so I'm going to continue to work on all of that while they fight it out. Who is more MAGA?"

Rosen's comments came as she toured a Las Vegas clean energy manufacturing plant that she helped bring to the state due to President Biden's Inflation Reduction Act (IRA).

Biden and other Democrats up for re-election, like Rosen, are having a hard time showcasing the benefits of bills like the IRA to voters, according to a new Washington Post-University of Maryland poll released Monday.
In a reply to Rosen's charges, Dr. Jeff Gunter, who announced his candidacy with The Globe this past weekend, called the Inflation Reduction Act nothing but "smoke and mirrors" and only served to expand the size of the federal government to target Nevada's working class:
"The inflation reduction act was smoke and mirrors legislation that served to expand the size of the federal government, such as the funding of 87,000 IRS agents tasked with auditing everyday Americans, including the gratuities of our hardworking Nevada hospitality workers," said Gunter. "Jacky Rosen and Joe Biden's policies have led to record high inflation that has hurt working-class Nevadans."
While Rosen tugs on the heart strings of Nevada voters, inflation is tugging on their wallets. Working class Nevada's will ultimately decide the fate of the Senate, in a race that Rosen admits "is the most likely to flip in 2024."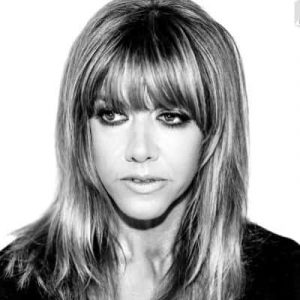 Latest posts by Megan Barth
(see all)