Sen. Rosen Urges Federal Support for $10B High Speed Rail Connecting Vegas To So Cal
Construction on the 260 mile project is expected to start later this year and reach speeds up to 180 mph
By Megan Barth, March 24, 2023 12:02 pm
In a letter written to the US Department of Transportation (USDOT) , Democratic Senator Jacky Rosen urged USDOT to be ready to receive and review the Nevada Department of Transportation's application related to the project. The $10 billion, 260 mile, electrified high speed rail from Brightline West would connect Southern California (Rancho Cucamonga) to Las Vegas through the 1-15 corridor.
The end-to-end travel time between Rancho Cucamonga and Las Vegas will be about 2 hours 15 minutes with travel speeds of up to 180 mph. Sen. Rosen notes in her letter to USDOT Secretary Pete Buttigieg that this route suffers severe traffic congestion on Sundays and Mondays where travel times can exceed five hours.
According to Brightline, about 50 million one-way trips from Los Angeles to Las Vegas occur annually. At full operation, Brightline expects to attract approximately 12 million one-way trips each year.
"Brightline estimates that the completed rail system will remove 3 million cars from I-15 annually, reduce more than 400,000 tons of carbon emissions each year, and create 35,000 good-paying jobs," Rosen wrote.
Billions of dollars allocated from the Infrastructure Investment and Jobs Act, which Sen. Rosen supported, will be proportionally used to fund this project. Earlier this month, Brightline overcame some labor and regulatory hurdles by securing agreements with multiple unionized trade organizations.
"We continue to build a powerful coalition around Brightline West and our vision for high-speed rail in America, Brightline West will provide unmatched economic benefits and career opportunities for thousands in Nevada and California. This partnership brings us one step closer to putting a shovel in the ground."said Mike Reininger, CEO of Brightline Holdings, in a statement.
Construction on the $10 billion project is expected to start later this year, with a potential starter segment to open in time for the Los Angeles 2028 Olympic Games.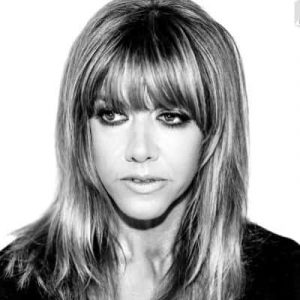 Latest posts by Megan Barth
(see all)