NV Dems Rally For Abortion Amendment to State Constitution Amid GOP Concerns And Challenges
Assm. Ken Gray: 'the resolution would enshrine a 'until-live-birth abortion allowance into our State Constitution'
By Megan Barth, March 24, 2023 1:04 pm
Yesterday, a rally was held in front of the Nevada Legislature in support of SJR-7, an amendment that would enshrine abortion rights into the Nevada Constitution. Led by Senate Majority Leader Nicole Cannizzaro, pro-abortion organizations like Planned Parenthood, National Organization for Women, Progressive Leadership Alliance, Nevada Women's Lobby, NARAL, Nevada Public Health Association and others gathered in support. Later than afternoon, a joint hearing was held by the Senate and Assembly Committees on Legislative Operations and Elections, chaired by Senator Ohrenschall.
Thank you Senator @Nicole4Nevada, Assemblywoman @Sandra4NV for speaking to Nevadans about why we're sending the issue of reproductive freedom to Nevada voters once and for all. Let's send the Constitutional Amendment to Protect Reproductive Freedom to the voters in 2026! #NVLeg pic.twitter.com/nKaMrO4IRk

— Planned Parenthood Votes NV (@PPVotesNevada) March 23, 2023
During the hearing, Sen. Cannizzaro noted that a "radical, supreme court majority" wiped out a constitutional right to abortion. As a lawyer, Cannizzaro should be aware that abortion does not appear in the US constitution, but rather was a federally recognized right that was then returned to the states for legal consideration and related actions. In addition, the Supreme Court decision did not overturn a 1990 statutory right in Nevada to abortion up to 24 weeks. The statute can only be overturned by the will of Nevada voters through a ballot initiative.
Republican Assm. Jill Dickman challenged the amendment asking if the resolution removes the 24 week limit in abortion in relation to the broad language referred to the "mental and physical health" of the mother. Cannizzaro responded that "late-term abortions are rare" and a right to a late-term abortion would be evaluated by a court to determine if late-term abortions would be a fundamental right as noted in SJR7.
After questioning from Republican Senator Seevers Gansert, Cannizzaro confirmed that a court could decide if the constitutional right to "reproductive freedom" would impact religious healthcare organizations that do not provide abortions due to religious objections. In addition, informed consent was removed in the resolution and challenged by Seevers Gansert, with Cannizzaro again referring to the courts to decide any legal challenge to existing statutes.
Today, Republican Assemblyman Ken Gray issued a statement of opposition to SJR7, noting that the resolution would enshrine a "until-live-birth abortion allowance into our State Constitution:"
Given the media storm that is sure to surround SJR7, I believe a response from the Pro-Life viewpoint is warranted. The statements below come directly from me in my office as a Nevada Assemblyman and as the elected representative of Assembly District 39.

I will begin with my own personal understanding of the issue, and then speak from a societal and broader, political perspective.

Many people whom I personally know, many men and women whom I call my friends, barely escaped abortion when they were in the womb. By Grace alone and against all odds, my own mother decided not to abort me. She was a single mother under difficult financial circumstances surrounded by friends who encouraged her end my life. In the end, however, she chose to keep me, and thankfully I am here.

Beyond my own personal story, let's consider a few facts on this issue from the perspective of social justice.

We use terms like "Diversity," "Equity," and "Inclusion" every single day, but in this legislation, have we stopped to consider that, since 1973, abortion has been the single greatest cause of death among African Americans? Abortion has claimed more African American lives than cancer or heart disease, and black children are aborted at a rate three times greater than that of white children.

I mention these facts in order to refute and rebuke the logic of the left's pro-Abortion movement, which now celebrates the practice of abortion as inherently good. Death — abortion — is never inherently good.

I understand and recognize the fact that many voters view abortion, to one extent or another, as a necessary evil. I must say that I, personally and respectfully, disagree with them.

However, this resolution, which would enshrine a until-live-birth abortion allowance into our State Constitution, is far too liberal from the point of view of most Americans. In 2021, a broad poll by the Associated Press found that only 34% of Americans believed abortion should be legal in the second trimester, with approval dropping off below 20% in the third trimester.

An until-live-birth abortion amendment is not an act of the oppressed majority speaking truth to power, it's the demand of a small, very vocal group that is out of step with the vast majority of Americans and their views on this issue.

Abortion is already protected up to 24 weeks in Nevada — to an extent that, according to the Associated Press, most Americans would consider too far out. Nevertheless, the power to change this protection resides directly in the hands of Nevada's voters. In effect, all SJR7 does is make it more difficult for Nevada voters to adjust the current abortion law should they ever see fit to.

For all these reasons, I am entirely opposed to SJR7.
Any amendment to the state constitution requires passage through two biennial legislative sessions to appear as a ballot question in 2026. A majority of Nevadans must then vote to approve the amendment.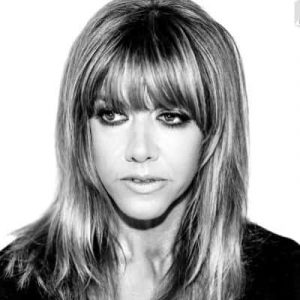 Latest posts by Megan Barth
(see all)