Sen Rosen Flip Flips On Border Security And Title 42
According to Rosen, Democrats are still 'learning more and more' about border security
By Megan Barth, May 16, 2023 1:25 pm
Senator Jacky Rosen (D-NV) announced she is backing legislation to "surge resources to secure" our southern border in the wake of the expiration of Title 42 and the ongoing Fentanyl crisis that has ravaged Nevada and the country.
Data provided by U.S. Customs Border Patrol confirms over 6.3 million have come to the U.S illegally through the southern border since President Joe Biden took office in January, 2021.
According to the U.S Drug Enforcement Agency, "Fentanyl is involved in more deaths of Americans under 50 than any cause of death, including heart disease, cancer, homicide, suicide and other accidents."
We must ensure that frontline border personnel have the resources to secure our border & ensure an orderly & humane process.

That's why I'm helping introduce legislation to surge resources to secure the border while we keep pushing for comprehensive immigration reform.

— Senator Jacky Rosen (@SenJackyRosen) May 16, 2023
According to the press release, The Border Management, Security, and Assistance Act of 2023 would increase funding for immigration judges, lawyers, NGO's, sanctuary cities, and government agencies who provide support to illegal and legal immigrants.
The legislation would also provide "$2 million in funding for U.S. Customs and Border Protection (CBP) to increase capacity, personnel, and technology to strengthen security at the southern border. It would provide $430 million in new resources for innovative technology and smarter capabilities that improve situational awareness between ports of entry, and significant investments to increase staff and improve technologies at ports of entry, including tools to prevent drug trafficking and other criminal activity. It would create a Transportation Coordinator to facilitate coordination between the federal government, and state and local governments."
Although this funding does not directly prohibit illegal entry, the increase in funding for "innovative technology" was explained by Sen. Rosen to Good Day Las Vegas:
ANCHOR: "As the number of Fentanyl deaths skyrocket here in Southern Nevada, Democratic Senator Jacky Rosen is working on two pieces of legislation to fight back. The majority of Fentanyl coming into our country is making its way through legal border crossings. We chatted with the Senator about one proposal that would beef up the tools our border agents have."
SEN. JACKY ROSEN:  "So you can use high technology or you can even use human training or you can use canines! There's all kinds of other things–we're learning more and more about what we can do. This kind of funding will allow Customs and Border Patrol to create or have access to those resources to stop as much as they can right now."
As Democrats are still "learning more and more" about how to secure America's 246 year-old border, in reality, Senator Rosen voted against $300,000,000 for chemical screening devices for the CBP in March, 2021.
Another questionable flip-flop is Sen. Rosen's ever-changing support of Title 42.
On June 19, 2020, Sen. Rosen signed a letter calling on the Trump administration to end Title 42. 
In August 2021, Sen. Rosen, voted against an amendment to prevent the Homeland Security Department from terminating Title 42. 
In August 2022, Sen. Rosen, voted against an amendment to provide the CDC with $1 million to continue Title 42 until 120 days after the termination of the COVID health emergency. 
In December 2022, Sen. Rosen, voted against an amendment to prohibit the Department of Homeland Security from terminating Title 42.
On the same day, Sen. Jon Tester (D-MO)  introduced his own amendment to extend Title 42 until 60 days after the surgeon general notifies Congress that the COVID health emergency has been terminated. Sen. Rosen voted against the amendment. 
On May 7, 2023, Rosen opposed the Biden administration's plans to end Title 42. 
According to Sen. Rosen: 'The administration made this announcement without sufficient preparation or a cohesive strategy already being in place to secure the border and prevent chaos. More needs to be done to ensure an orderly and humane process that strengthens border security while treating people with dignity. This situation underscores why I have been calling on Congress to finally pass comprehensive immigration reform that enhances our homeland security and fixes the broken asylum process."
Sen. Rosen's disparate actions on border security and Title 42 will likely be challenged by her GOP rival on the campaign trail in what is expected to be another close race for control of the U.S. Senate.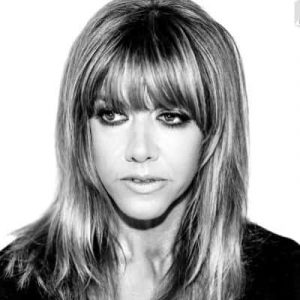 Latest posts by Megan Barth
(see all)