Governor Lombardo, State Superintendent Ebert Announce 'Acing Accountability'
The accountability metrics will ensure that $2.6 billion in K-12 funding is tied to performance
By Megan Barth, September 21, 2023 1:49 pm
Today, Gov. Joe Lombardo and State Superintendent of Public Instruction Jhone Ebert announced the "Acing Accountability" initiative during a press conference at Mater Academy Mountain Vista, a public charter school in Las Vegas.
The initiative would establish accountability metrics related to the $2.6 billion investment in K-12 education secured in Governor Lombardo's largest education budget in state history. The metrics will ensure that "resources are tied to performance."
"Along with this funding, I expect results. I won't accept a lack of funding as an excuse for underperformance. I'll be working with our State Superintendent to ensure our systems of accountability and transparency are robust and enforced," said Governor Joe Lombardo, when he first announced his historic investment during his State of the State address in January of 2023.
Today, @NevadaReady and I presented Acing Accountability, our new framework to ensure that our education system is held accountable for student success.

It is our responsibility to do our absolute best for Nevada's children — I won't accept anything less.#TheNevadaWay pic.twitter.com/2Da7ahKC4X

— Governor Joe Lombardo (@JosephMLombardo) September 21, 2023
According to the announcement, Superintendent Ebert will establish the metrics of performance for schools based upon the following criteria: the growth and proficiency in literacy and mathematics; the engagement and proficiency of pupils in courses for college and career readiness; and, the retention and recruitment of teachers and education support professionals. Additional metrics will be established by each school district and approved by Superintendent Ebert.
After the press conference, The Clark County Education Association (CCEA) vocalized their support for the initiative but said they had "no confidence" in Clark County Superintendent Jesus Jara's ability to meet the standards and called for the CCSD administration to be removed and replaced with an interim administration:
CCEA supports the Governor's efforts to impose standards for accountability in public education. We supported it during the legislative session, and we support it moving forward. We also support Speaker (Steve) Yeager's legislation to establish standards of accountability. The executive and legislative branches have established a precedent that student outcomes must improve.

Unfortunately, CCEA has no confidence in Superintendent (Jesus) Jara or CCSD Trustees to live up to this standard for improved student outcomes. During the Legislative Session, in a special hearing, Jara stated improvements are occurring, but 'you just can't see them.' That sums up Jara's response to accountability.

It is clear to CCEA that this Superintendent has gone rouge—he hasn't listened to the demands for accountability from the Governor or Legislative Leadership in the past so one has to ask why would he change now.

Though CCEA will do its part to hold CCSD accountable and expose misleading reports that Jara may inevitably issue, we believe stronger measures are needed to reel the district in. We believe direct intervention like receivership should occur—removing the CCSD administration and replacing it with an interim administration by the Superintendent of Public Instruction to ensure that student outcomes improve and the historic funding levels passed this past legislative session find their way into the classroom.
"When Nevada invests in our students, we invest in our future," said State Superintendent of Public Instruction, Jhone Ebert. "In the past, we have shown returns on the investments we've made. We look forward to the return we will see from this historic investment."
AcingAccountability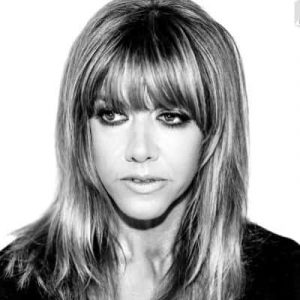 Latest posts by Megan Barth
(see all)