Governor Lombardo Signs Largest K-12 Education Budget In State History
Historic budget signed after bipartisan compromise reached on school safety reforms
By Megan Barth, June 1, 2023 10:59 am
Last night, Republican Governor Joe Lombardo announced he had signed a "historic" K-12 budget, AB330, his Safer and Supportive Schools Act, and AB285, Democratic Assemblywoman Angie Taylor's (AD-27) school safety legislation.  
Late last night, I was honored to sign the K-12 Education Funding bill, which is the largest education budget in state history.

This budget is a historic investment and increases per pupil funding by over $2,500.

It's time we invest in the future of our state!#TheNevadaWay pic.twitter.com/U1cuxkMQOi

— Governor Joe Lombardo (@JosephMLombardo) June 1, 2023
During a press conference after the signing, Governor Lombardo stated, "I think it's that important to the people of Nevada, to the parents of Nevada, to the kids of Nevada and for your governor, myself, for the success of our education system moving forward."
AB330 received widespread support from all 17 superintendents and various groups, including the Clark County Education Association. Strong bipartisan support followed in the Assembly, with only four democrats voting against the measure. Last night, the Senate approved AB330 with only one Democrat, James Ohrenschall (SD-21), voting "no."
The latest amendment to AB330 empowers teachers to remove disruptive students with principles and superintendents to issue expulsions or suspensions for violent students. Both education bills have removed key provisions related to restorative justice measures enacted in 2019 and now include stricter provisions, per the Governor's demands, for the removal of students who commit battery against educational staff that results in bodily harm.
These amendments demonstrate a compromise between the Governor and the Democratic majority after the governor issued two separate threats to veto legislation if the Democratic majority did not consider or include his school safety proposals.
Largely dependent on recent and historic state revenues, the K-12 education budget provides ~$12 billion over the next biennium. The budget includes $6,061,963,572 in FY24, $6,306,205,084 in FY25, and a ~25 percent increase in per pupil funding.
According to Lombardo's office, the budget allocates an additional $23M in special education funding and fully funds the weights of the Pupil-Centered Funding Plan, increasing per pupil funding by $4,035 for English language learners, $3,137 for at-risk students, and $1,075 for gifted and talented students.
Senate Majority Nicole Cannizzaro announced the Democrat's additions to the Governor's initial budget:
#nvleg Dems wrote a historic K-12 education budget, including a nearly 30% increase in per pupil spending. And ICYMI (because you weren't awake at midnight!), that budget is now law.

Here are some highlights from the bill – big wins for Nevada public schools and students! pic.twitter.com/S7bSjg4qBv

— Nicole Cannizzaro (@Nicole4Nevada) June 1, 2023
Lombardo also signed SB504, the Budget Authorization Act, the second of five budgets, which includes a record $11 billion for Medicaid with expanded eligibility.
Both of these budget bills had to be signed or vetoed by midnight last night. Without gubernatorial action, the budget bills would have automatically become law.
As there is more work to be done on the remaining three state budgets as the legislative session draws to a close on June 5th, the Governor stressed the need to deliver on his additional education priorities as negotiations over AB400 in Carson City continue.
As reported by The Nevada Independent:
Separately on Wednesday, Assembly Democrats advanced a major Lombardo education omnibus bill, AB400, adding a substantial amendment to the bill and kicking the measure to the full Assembly floor Thursday for "additional discussions," according to Assembly Speaker Steve Yeager (D-Las Vegas), who added that the latest amendment was not final iteration of the bill.

"I think the conversations with the governor's office and the Senate Majority Leader have been productive, we're going to continue to have those conversations throughout the next 12 to 24 hours and see if we can get this to a place that works for everybody," Yeager said during a committee meeting on the floor of the Assembly.

Notably, that amendment includes the removal of key school choice proposals, including the vast expansion of the state's Opportunity Scholarship program and the creation of a new Office of School Choice. However, the bill still includes provisions reinstating the state's Read by Grade 3 program, as well as $140 million in funding for early childhood literacy programs.
Nice to visit with Assembly District 9 constituent @markwahlberg in Carson City today. Appreciated his perspective on the film industry and the potential for Las Vegas to be a much larger player in the market. #NVLeg pic.twitter.com/JhHUQF4o3P

— Steve Yeager (@SteveYeagerNV) June 1, 2023
AB400, in part, proposes an increase in Opportunity Scholarship funding from $50 million to $500 million over 10 years and expands eligibility from 300% to 500% of the poverty level which grows access to Opportunity Scholarships to middle class families. The proposal would be funded through tax credits taken against the Insurance Premium Tax and Gaming Tax in addition to the Modified Business Tax.
As tax credits are being debated for Major League Baseball and Hollywood's expansion into Las Vegas, tax credits for expanding educational opportunities for lower and middle class students have been seemingly stripped from the Governor's proposals.
Although some of his key school choice proposals have been removed by the Democratic majority, Lombardo expressed optimism in a press release and promised further negotiations. "I'm honored to sign such historic education legislation this evening. Since day one, my administration has been committed to delivering serious school safety reforms and an education budget that empowers Nevada schools, teachers, and students to succeed. I look forward to continuing to deliver on my administration's top education priorities in the coming days," he said.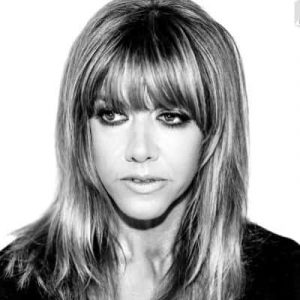 Latest posts by Megan Barth
(see all)