Governor Lombardo To Appoint Clara Andriola As Washoe County Commissioner
Andriola will replace former Washoe County Commissioner Vaughn Hartung
By Megan Barth, April 5, 2023 11:56 am
The NV Indy is reporting a scoop that Governor Joe Lombardo will appoint Reno Rodeo Foundation Executive Director Clara Andriola to replace former Washoe County Commissioner Vaughn Hartung. Lombardo appointed Hartung to head the Nevada Transportation Authority.
Currently, the Washoe County Board of Commissioners is evenly split between Republicans Jeanne Herman and Mike Clark and Democrats Alexis Hill and Mariluz Garcia. Andriola will represent a district covering Sparks and Spanish Springs.
According to Andriola's Reno Rodeo Foundation bio:
Clara Andriola began as Executive Director of the Reno Rodeo Foundation in 2015.

A 34-year Reno resident, Andriola was a small business owner of the largest technology training company in the region and was the President & CEO of Associated Builders and Contractors Nevada Chapter. After many years in the business world Clara decided to dedicate her time to nonprofit work and became the Regional CEO of the America Red Cross Northern Nevada Chapter.
According to Nevada statute, the Governor must appoint a person of the same political party to the vacated seat. .Lombardo is expected to make the announcement on Wednesday afternoon.
Update 1:22 PM:
Governor Lombardo announces appointment:
"I'm pleased to announce my appointment of Clara Andriola to the Washoe County Commission. Clara has long been an exemplary business and community leader in Sparks, where she is well-known for her integrity, work ethic, and thoughtfulness. Clara is dedicated to serving in the best interest of all Washoe County residents, and I'm excited for Clara to begin her new role."
"I'm honored to represent District 4 on the Washoe County Commission,"said Washoe County Commissioner Clara Andriola. "I've been honored to serve our community in my previous non-profit positions and appointments, so it's a tremendous privilege to now continue my service on the Washoe County Commission. I'm grateful to Governor Lombardo for his confidence in me, and I'm eager to get to work for Washoe County."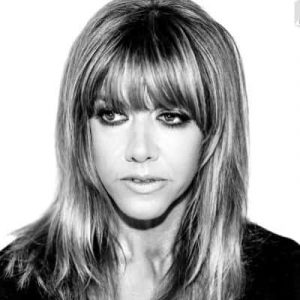 Latest posts by Megan Barth
(see all)