Judge Accuses Robert Beadles Of 'Smoke and Mirrors' in Election Lawsuit, Dismisses Case
Beadles: 'Judge Russell is a disgrace to the robe'
By Megan Barth, November 21, 2023 11:35 am
Carson District Judge James Russell ruled an election lawsuit brought by Reno resident and businessman Robert Beadles was without merit and dismissed the case "with prejudice" preventing  subsequent refiling.
Judge Russell also dismissed Beadle's request for a change of venue noting that "he had never met Beadles or the people involved in this case," "has never read any articles related to him," and noted that Carson City was a more convenient venue for the defendants in the case. Beadles sought to have the case moved outside of Washoe County and requested the removal of Washoe County Registrar of Voters Jamie Rodriguez, County Manager Eric Brown and Commission Chair Alexis Hill, who were present in the courtroom.
Beadles claimed that county officials did not respond to his election complaints in accordance to Nevada law and also requested the county to switch to paper ballots.
At one point during the hearing, Russell asked if Beadles had any legal help in drafting his lawsuit and related briefs to which Beadles responded, "no." Russell then complimented Beadles on the thorough presentation of his case, yet the compliment was short-lived as Russell then accused Beadles of using "smoke and mirrors"–to Beadle's objections.
The District Attorney claimed that Beadles was "grandstanding" and using "performative litigation" for "election grievances with outlandish and baseless claims that undermine democracy."
Russell then rejected the Washoe District Attorney's Office motion to sanction Beadles but ordered him to pay the county's attorney fees. Russell cited a Nevada statute that allows for attorneys' fees to be paid to "deter frivolous or vexatious claims" that "overburden limited judicial resources, hinder the timely resolution of meritorious claims and increase the costs of engaging in business and providing professional services to the public."
After the ruling, Beadles told The Globe: "The fight is far from over and I am far from done. The judge showed total contempt for my and the people's rights. He continued the proceeding despite my numerous objections. It's all caught on video. I clearly articulated 7 points, and I could have articulated 700, that show he absolutely cannot dismiss this case unless he is completely corrupt. I have court orders the defendants violated. If he can't grant remedy for that one damning fact alone, it shows the world his courtroom is bought and paid for. We all bore witness to the illusion of justice in Carson City and how this is all scripted. I will appeal to the Supreme Court. The people must have justice, and these corrupt servants must be held accountable. Judge Russell is a disgrace to the robe."
In 2020, Russell dismissed an election integrity case brought by former President Donald Trump and, according to Trump's attorney's, failed to adequately review over a dozen binders of evidence presenting election malfeasance and errors. After his decision, Washoe County admitted that election processes in the Washoe County Registrar's office were badly broken. Washoe County Manager Eric Brown told local media that the county's election system needed a massive overhaul with Brown claiming that the county needs to 'Take it down to the studs and start over."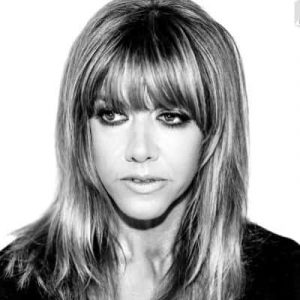 Latest posts by Megan Barth
(see all)