Lombardo Signs Executive Orders Freezing And Suspending New Regulations For Occupational Licensing
'Nevada has been identified nationally as having among the nation's most onerous occupational licensing requirements'
By Megan Barth, January 13, 2023 3:09 pm
Republican Governor Joe Lombardo issued two new executive orders (see below) freezing and suspending new occupational and professional regulations. In addition, the orders require a comprehensive review of existing regulations and require occupational and professional licensing boards to show cause. Lombardo has issued these orders in order to promote economic growth by removing "obsolete", "unnecessary", and  "onerous" regulations.
In Executive Order 2023-003, Governor Lombardo ordered freezing the issuance of new regulations and requiring a review of existing regulations by all executive branch agencies, departments, boards and commissions.
The order reads:
"Whereas, it is in the vest interest of the state of Nevada that its regulatory environment be concise, transparent stable, balanced, predictable an thoughtfully constructed; and Nevada's current regulatory structure is often too unfocused and inefficient, contains regulations that are obsolete and includes regulations that are unnecessarily onerous, thereby limiting the economic potential of the State…"
The comprehensive review is to be completed on or before May 1, 2023 and a report provided to the Governor detailing how the regulations subject to its enforcement can be "streamlined, clarified, reduced, or otherwise improved."
Executive Order 2023-003

In Executive Order 2023-004, Governor Lombardo directed all Nevada occupational and professional licensing boards to suspend the issuance of any new regulations, show cause for all occupational licensing requirements and  provide a recommended pathway for facilitating licensure reciprocity.
The order cites that Nevada has 1.7 job openings for every unemployed person actively looking for work and "there are acute shortages in core sectors of the economy, including, without limitation, education, health care and technology."
"Nevada has been identified nationally as having among the nation's most onerous occupational licensing requirements" which create "unnecessary barriers to entry."
A report from the occupational and professional licensing boards is expected before April 1, 2023 and suspends and prohibits any new regulations from taking effect.
The Governor also commits to an immediate operational and financial audit for any board that does not comply with this directive.
These two executive orders follow his first two executive orders which removed and suspended all remaining Covid-19 protocols and measures enacted by former Democratic Governor Steve Sisolak.
Executive Order 2023-004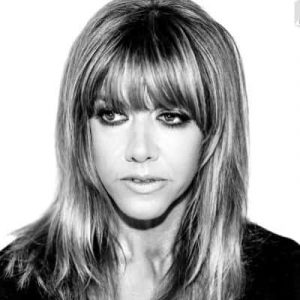 Latest posts by Megan Barth
(see all)