Lombardo Vetoes Appropriations Budget
Governor Lombardo warned that the budget 'creates the potential for Nevada to face a fiscal cliff'
By Megan Barth, June 2, 2023 9:56 am
Last night, after signing off on three historic budgets this week, Governor Joe Lombardo vetoed AB520, "The Appropriations Act," signaling that he his playing some hard ball with the Democratic majority in his battle to secure school choice and opportunity scholarships.
AB520 provides appropriation from the general fund and the highway fund to support State government. The vetoed budget included more than $7 billion in appropriations from the general fund–a more than $1 billion increase from the previous budget.
The proposed budget also included a 78 percent increase in funding for the Legislative branch. Yet, the 78 percent increase in funding did not include any details around the proposed spending which the Governor referred to as "troubling" and urged the Democratic majority to embrace accountability and transparency.
AB520 also appropriated an additional $2.41 billion for Nevada Medicaid, a growing program that has expanded eligibility requirements and a program that had secured an additional ~$11 billion of funding through the approved Authorizations Act.
In a letter to Democratic Assembly Majority Leader Steve Yeager (see below), the Governor warned that the budget "spends more and saves less," and "utilizes one time money to fund recurring programs, and it creates the potential for Nevada to face a fiscal cliff."
This budget veto is the first for Governor Lombardo.
Earlier this week, Lombardo signed three "historic" biennium budgets: the K-12 education budget which provides $12 billion to Nevada's failing education system; The State Worker Pay Bill which provides a minimum average of 16% pay raises and additional quarterly bonuses to state employees; and the Authorizations Act which provides $10.79 billion to Medicaid, over $1 billion to the state employees' retirement fund, and authorizes a variety of state agencies to spend federal funds and fees.
During this legislative session, the Governor has issued two veto warnings if his legislative priorities of school choice, school safety, opportunity scholarships, crime reduction and a fiscally responsible budget were not addressed by the Democratic majority.
Last night, I signed AB 330, my Safer and Supportive Schools Act into law — fulfilling a promise I made to Nevadans months ago.

School violence has no place in our state and no place in our communities.

AB 330 is a tremendous victory for our teachers and our kids. #TheNevadaWay pic.twitter.com/VVkeEncDVX

— Governor Joe Lombardo (@JosephMLombardo) June 1, 2023
Earlier this week, the Governor reached a compromise with the Democratic majority on school safety legislation, and, in turn, signed the $12 billion K-12 education budget. Yet, his proposed bill, AB400, which provides school choice and opportunity scholarships to lower and middle income families, was gutted by the Democratic majority and remains in the Assembly.
As the end of the legislative session comes to a close at midnight on January 5th, it is anticipated that the legislature will be working on additional negations to avoid another veto. If the Republican Governor and the Democratic majority fail to work out a compromise on school choice and opportunity scholarships, and the remaining state budgets are vetoed, the Governor will call for a special legislative session, a 30-day session that allows for the Governor to set the agenda to, in his words, "get shit done."
Governor Lombardo Veto Message for Assembly Bill 520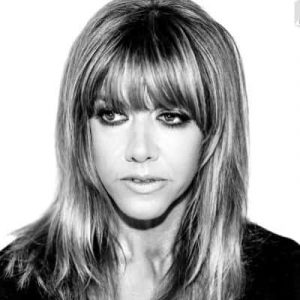 Latest posts by Megan Barth
(see all)