Magic Mushrooms May Become Legalized in Nevada
Senate Bill 242 would legalize fungi, containing psilocybin or psilocin, in amounts smaller than 4 ounces
By Megan Barth, March 10, 2023 12:38 pm
What a long strange trip it has been this legislation session as a series of bills have been introduced and referred to their respective committees.  From banning restaurants from serving water unless requested, a severely-amended 'Homeless Bill of Rights', a $60 million general fund request to build a $60 million elementary school in White Pine County (total population 9,182), and yesterday, the legalization of hallucinogenics for users over 18 years old with additional funding to explore the effects of MDMA and mushrooms to treat mental health conditions was introduced by Democratic State senator Rochelle Nguyen.
As reported by KLAS:
Nevada Democrats introduced a bill Thursday to legalize small amounts of magic mushrooms and study the possible medical benefits of other controlled substances.

State Sens. Rochelle Nguyen and Fabian Doñate introduced the proposed legislation. Assems. Max Carter and Elaine Marzola are listed as joint sponsors.

As written, Senate Bill 242 would legalize fungi, containing psilocybin or psilocin, in amounts smaller than 4 ounces. The naturally occurring compounds create a hallucinogenic effect, leading to their "magic" moniker. The legalization would only apply to people 18 and older.

The bill would also allow a research facility to petition the state to study the effects of MDMA, also known as ecstasy, and magic mushrooms, to treat mental health conditions, such as depression and anxiety.
🍄 NEWS 🍄

We have a mental health crisis in our state. Our current laws are holding us back from potentially life-changing and life-saving treatments, which is why I just introduced #SB242 to legalize psilocybin research in Nevada. #nvleg

— Rochelle Thuy Nguyen (@rochellenguyen) March 9, 2023
Her cosponsor Senator Doñate also chimed in on Twitter:
Nevadans deserve access to natural medicines that could potentially improve our mental health crisis.

Legalizing psilocybin for research purposes is an economic development tool that can propel our state as a national leader in this field. 🍄 https://t.co/4841IWQOKW

— Fabian Doñate (@fabiandonate) March 9, 2023
In 2022, Colorado became the second state, after Oregon, to vote to legalized substances like psilocybin and psilocin. Colorado law applies to adults 21 and older.
Currently, federal and state law classifies psilocybin, psilocin and MDMA as schedule 1 drugs. Yet, the bill states that the "The United States Food and Drug Administration has determined that preliminary clinical evidence indicates that psilocybin and MDMA may demonstrate substantial improvement over available therapies for treatment–resistant depression and post–traumatic stress disorder, respectively, and has accordingly granted Breakthrough Therapy designation for treatment that uses psilocybin as a therapy for treatment–resistant depression and treatment that uses MDMA as a therapy for post–traumatic stress disorder."
Should the bill pass through the Democrat-controlled legislature, Governor Joe Lombardo would have to sign the bill into law.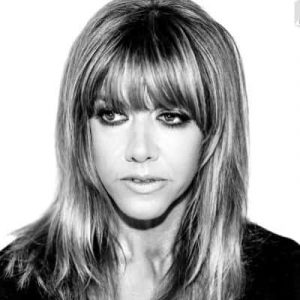 Latest posts by Megan Barth
(see all)