NSHE Chancellor Melody Rose Resigns
Dr. Rose exits with a $610K golden parachute
By Megan Barth, March 29, 2022 3:31 pm
In a late afternoon announcement yesterday on their website, the Nevada System of Higher Education (NSHE) updated the agenda for its special meeting to include a review of Chancellor Dr. Melody Rose's resignation/separation agreement.
"The Board of Regents will consider approval of a separation agreement between the Board and Dr. Melody Rose, Chancellor, effective April 1, 2022."
The separation agreement includes a lump sum severance payment of $610,000.
Separation Payment and Benefits. Eight days after the Effective Date, if Employee has not revoked this agreement in accordance with Section 7 below, Employer shall pay Employee a lump sum payment in the amount of $610,000 (Severance Payment) less standard withholding and deductions in accordance with NSHE standards, rules and procedures. Employee's group health insurance for herself and her family shall remain in effect, through April 30, 2022.
As reported by The Globe,
According to numerous news reports, Melody Rose is no stranger to drama, politics, and  controversy during her 25 year career in education. Since June 2020, under her leadership as Chancellor for the Nevada System of Higher Education (NSHE), drama, politics and controversy continue to follow her.

Related reports dating years back, highlight her career in education—immersed in gender equity, policy, and politics, During her presidency at Marylhurst University, a private Catholic college in Oregon, the 125 year-old school closed due to bankruptcy and was subject to protests from the community, faculty and students.
Since her tenure at NSHE, Dr. Rose has filed numerous complaints against the Board of Regents.
Her first complaint against The Board of Regents was filed October 4, 2020, accusing Chair Cathy McAdoo and Vice Chair Patrick Carter of a "sex-based hostile work environment." The complaint was later amended to include additional allegations against other Regents, including Regent Byron Brooks, claiming she felt disrespected, embarrassed, isolated, and humiliated as a result of "abusive behavior."
The October 4th complaint was amended a second time on January 15th, 2022 whereby Rose claims: "alleged interference, disparagement, and abuse from Regents Brooks and Boylan, including a 'demeaning' experience with Regent Brooks that, because he was armed, left the Chancellor feeling physically unsafe."
An investigation into these claims concluded on February 4th, 2022 and noted that the investigators " found insufficient facts to support the material allegations of any of these claims." The report further states that "the Chancellor subjectively perceives any exchange that is not supportive of her viewpoints to be hostile," and refers to her claims against Regent Brooks as "disingenuous."
In a statement to The Globe, Regent Brooks applauded her decision:
"I think it is important to recognize that there are provisions in the Chancellor's hiring contract in which the Chancellor may exercise a right to resign at any time, for any reason and the Board may exercise a right to terminate the contract with or without cause.
I applaud the Chancellor's decision to move on while at the same time supporting a new direction for NSHE and our institutions which I think is in the best interest for both the Chancellor and the system.
I look forward to working with new leadership and will continue to support collaboration to address system challenges."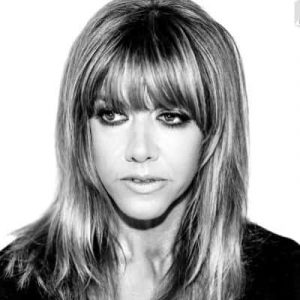 Latest posts by Megan Barth
(see all)