NV SOS Subpoenaed By DOJ in Trump Probe
Cegavske's office had one document and was provided 'out of an abundance of caution'
By Megan Barth, December 16, 2022 8:52 am
Barbara Cegavske, along with the Clark County elections department, was served a subpoena by President Biden's Department of Justice in relation to their ongoing probe into the alleged attempts of former President Trump's and his allies efforts to overturn the 2020 election–an election marred by controversial counts, untraceable ballots, and questionable actions by various swing-state election departments largely influenced by Democratic attorney Mark Elias and Mark Zuckerberg.
The Associated Press (AP) gained the information for their report through an open records request filed this week.
The AP reports:
The subpoena required Barbara Cegavske to either appear in the U.S. District Court for Washington, D.C., on Dec. 9 or provide a litany of documents detailing communications with officials. Those documents mirrored the special counsel's subpoenas in other key swing states.

Cegavske's office opted to provide documents, of which there was only one, with officials who were not on the DOJ's request list. In a statement Thursday evening, Cegavske's office said that document was provided "out of an abundance of caution."

Cegavske's subpoena, obtained Thursday evening by The Associated Press through an open records request submitted this week, was dated Nov. 22, nearly two weeks after Nevada's high-profile midterm races were some of the last in the nation to be called.

The DOJ requested identical documents from other key swing states and counties it subpoenaed.

Those included "any and all communications in any form" between June 1, 2020, and Jan. 20, 2021, "to, from or involving" Trump, his campaign, lawyers and aides, including former campaign officials and lawyers such as Sidney Powell and former New York Mayor Rudy Giuliani.

Cegavske's office had no records detailing communication with any of the Trump campaign officials listed on the subpoena, but did provide one document anyway.

They submitted an October 2020 Zoom meeting invite between the office and Nevada GOP chair Michael McDonald, who was one of several who signed certificates falsely stating that Trump won Nevada in 2020, as well as others who signed fake certificates or have sought to overturn or discredit elections in Nevada.

"Out of an abundance of caution, we included communications with the NVGOP and RNC in our search, and that was the only record found during the time frame in question," spokesperson Jennifer Russell said in an email to the AP on Thursday.
Cegavske has termed out and was censured in April 2021 by the NV GOP for her "failure to investigate election fraud, her dismissive public statements regarding election integrity concerns and her failure to ensure compliance with Nevada and federal election law."
Nevada ranks second to last in election integrity per a survey conducted by The Heritage Foundation.
As reported by The Globe:
Nevada scored a pathetic 28 out of 100 possible points. The state receives only 2 out of 20 possible points for Voter ID implementation, 16 out of 30 for accuracy of its voter registration lists and 3 out of 21 for absentee ballot management.

Other areas of concern include vote harvesting, which is always attractive to powerful unions that can apply pressure to members (Nevada gets 0 of 4 possible points). And on verification of citizenship, also worth a possible 4, Nevada gets another zero because it doesn't verify the citizenship voters through the Systematic Alien Verification for Entitlement (SAVE) program, and state officials do not utilize state and federal jury information to verify citizenship.

Across all 12 categories, it's remarkable how little Nevada does to ensure election integrity.
It is also remarkable that the Secretary of State's office responded within days to an open records request. The Globe has been waiting months for a response to an open records request submitted to the City of Reno for the Public Safety Building's approved $70 million budget.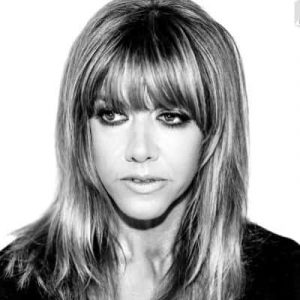 Latest posts by Megan Barth
(see all)