RNC Files Resolution Opposing Ranked Choice Voting
NV GOP announces the entire Nevada delegation strongly supports the resolution
By Megan Barth, February 7, 2023 3:52 pm
Editors note: We have updated the original post to include Tyler Bowyer's comments provided on February 8, 2022. 
Question 3 passed in November by 53 percent of the vote, approving ranked choice voting and open primaries for state-wide elections. Currently, Alaska and Maine are the only two states that use ranked choice voting in their elections. This constitutional change requires Nevada voters to approve the measure again in 2024 for it to take effect in 2026. After it's passage, Mike Draper of Nevada Voters First, a PAC behind the effort, said, "With the passage of Question 3, Nevadans have shown their desire to put Nevada voters first and address political extremism and polarization in our state."
Proponents, like Draper, cite that over 600,000 politically-unaffiliated Nevadans will be given a chance to vote in an open primary and contend that the current two party system is extreme, divisive, unfair, and needs to be challenged and evolve. Critics of Question 3 include Democrats and Republicans who fear that political parties may be eliminated from a race, contributes to ballot exhaustion, decreases voter participation, and impacts the majority of registered voters in Nevada.
Amy Tarkanian, wife of Republican Douglas County Commissioner Danny Tarkanian, who were both censured by Nye and Douglas County, voted for Question 3. Of note, both counties also censured Mike Draper.
In 2016, former California Governor Jerry Brown Jr. (D),  vetoed a bill to expand ranked choice voting in his state, saying it was "overly complicated and confusing" and "deprives voters of genuinely informed choice."
Yesterday, the Republican National Committee, released a resolution to officially oppose ranked choice voting. The Nevada GOP weighed in signaling that the entire Nevada delegation strongly supports the resolution.
Strongly supported by the entire Nevada delegation. Thank you to @tylerbowyer for your hard work in getting this resolution passed.

One voter, one vote. #LeadRight https://t.co/ImylqU4NF0

— Nevada GOP (@NVGOP) February 6, 2023
Back in November, The Globe reported on this initiative and revealed the people and money behind this effort to transform the electoral system in Nevada:
Taking a deeper dive into the Institute for Political Innovation (IPI), their advisory board and and co-chairs are largely Democratic donors and activists. Founder and millionaire Katherine M Gehl has donated predominantly to Democratic candidates and once donated a small amount to the Nevada Democratic party. Her sister, JoJo Neumann, is listed as a cochair and a consultant.

Billionaire Reid Hoffman, founder of LinkedIn is also co chair. Famous not only for founding LinkedIn, but as a Democratic mega-donor from his seven figure donations and related investments to ensure Democrats get elected, like Doug Jones in Alabama. As a fervent Jones supporter, Reid Hoffman funded a company that ran a misinformation campaign against Roy Moore using Russian bots.
The Nevada Independent also highlights the out-of-state and local donors who are funding the constitutional transformation of Nevada's elections:
Kenneth Griffin ($3 million), a Florida-based billionaire hedge fund manager and founder of Citadel, who has been among the most prolific GOP mega donors this cycle
Action Now Inc ($3 million), a Texas-based philanthropic group funded by billionaire couple John and Laura Arnold
Kathryn Murdoch ($2.5 million), a New York-based political activist and daughter-in-law of billionaire media mogul Rupert Murdoch
John Sobrato ($1 million), a California-based billionaire real estate developer
The most significant donors from within Nevada included the Nevada Realtors Association and Wynn Resorts, respectively donating $250,000 and $270,000 to the campaign.
Nevada Voters First raised $19.5 million for the 2022 election cycle and intends to continue their fundraising, advertising and messaging efforts to fundamentally change the way Nevadan's vote.
The Globe has reached out to Nevada Voters First and Tyler Bowyer for comment will update the story when a response is received.
Update, February 8: 
Tyler Bowyer told The Globe: "The Democrats have tried to find unique ways to manipulate elections and the way that our constitution lays out how our government is designed and functions. Democrats have engaged in a continued campaign to dismantle the constitution. Ranked Choice voting is an all-out assault on how we elect candidates–similar to the jungle primaries in California that turned California into a deep blue state.  Ranked choice voting is complicated, expensive and confusing. It is dependent on computerized systems and has shown that it could have the effect of run-off elections which facilitates ballot exhaustion."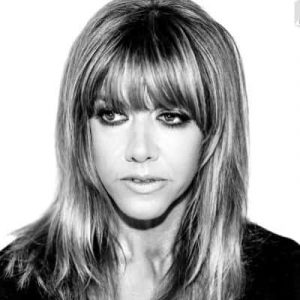 Latest posts by Megan Barth
(see all)