SCOOP: Sigal Chattah Sues SOS Cegavske And Libertarian Challenger
Chattah alleges that Kennedy is not a lawyer, has violated Nevada law, and Cegavske failed to verify
By Megan Barth, August 25, 2022 4:34 pm
The Globe has received a scoop that GOP nominee for Nevada Attorney General, Sigal Chattah, has filed a lawsuit against Nevada Secretary of State Barbara Cegavske and Libertarian contender John T. Kennedy. The lawsuit was recorded yesterday. (see below)
Chattah, represented by Reno Attorney Joey Gilbert, alleges that Kennedy, when declaring his candidacy, had violated NRS statute 228.010 which states a candidate for the office of Attorney General must be a member of the State Bar of Nevada in good standing.
In the lawsuit, Chattah alleges that "Defendant Kennedy is not a licensed attorney in the State of Nevada, nor is he a member of the State Bar of Nevada in good standing, nor does he qualify to be a member in good standing with the State Bar of Nevada."
Chattah first notified Cegavske of this alleged violation on July 26, 2022 by filing an election integrity complaint. On that date, Chattah also notified the Nevada Attorney General's office and provided the office with the complaint.
On August 17th, 2022, Cegavske rejected Chattah's complaint stating that the time to object to a candidate's qualifications had expired on April 5, 2022 and refused to take further action. The Office of the Attorney General, led by Aaron Ford, has also refused to take further action.
Based upon Cegavske's response, Chattah alleges that Cegavske has "failed in her obligations to verify that Kennedy had in fact met the qualifications to run for office and placed the onerous burden on plaintiff (Chattah) to engage in such verification."
Chattah further claims in her lawsuit that:
The margin of victory for Aaron Ford in the 2018 election was less than half a point.
That having a disqualified candidate on the ballot poses a threat to the election and can compromise the margin of victory for qualified candidates.
If a court finds that a candidate fails to meet qualification requirements, the candidate must not appear on any ballot for the upcoming election (NRS 293.1265). Or, if the deadline for making changes to the ballot has passed, a sign must be posted at each polling place notifying the voters that the candidate has been disqualified.
However, the Democratic legislature passed sweeping election reform laws which legalized universal mail-in balloting. If a court finds in favor of Chattah, signs posted at polling locations will not serve as a remedy for the majority of voters.
Sigal Chattah told The Globe:
"After trying to negotiate a resolution of this matter directly with the Secretary of State, this was ignored for three weeks with a correspondence received last week, which places the burden on me to disqualify the candidate. Further, it is clear that there has been no prosecution of Kennedy for lying on his Declaration of Candidacy by the Attorney General's office, prosecutable as a gross misdemeanor.
Anything less than Aaron Ford's absolute prosecution of Mr. Kennedy of a gross misdemeanor is clear confirmation that there is a deliberate collaboration to compromise the integrity of the Attorney General's race in November."
The Globe has tried to find contact information for John T. Kennedy, but the candidate for Attorney General doesn't have a campaign website.
This is a developing story.
ChattahVCegavske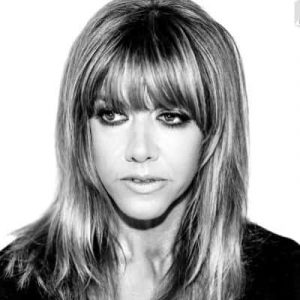 Latest posts by Megan Barth
(see all)