Subpoenas Seek To ID Who Hired Investigator to Track Reno Mayor's Vehicle
Nevada revised statute 179.451 permits the use of a tracking device to track the movement of a person or object
By Megan Barth, January 17, 2023 2:33 pm
Back in December, Reno mayor Hillary Schieve said in an interview with The Nevada Independent that a mechanic found a tracking device while working on her vehicle. She brought the device to the Sparks police department and they were able to determine that it had been purchased by private investigator David McNeely of 5 Alpha Industries. A spokesperson for the mayor said Schieve went to the Sparks department rather than Reno police in order to "keep clear of any conflict of interest questions."
Schieve then filed a civil lawsuit (see below) against the private investigator and his company alleging that the investigator trespassed onto her property to install the device without her consent. The complaint cites that the investigator was working on behalf of an "unidentified third party". The complaint also alleges, without offering additional evidence, that the company "installed similar tracking devices on other vehicles of multiple other prominent community members."
"The tracking and surveillance of Schieve caused her, as it would cause any reasonable person, significant fear and distress," it reads.
She is seeking restitution for invasion of privacy, trespassing, civil conspiracy and negligence, as well as attorney's costs. She also is seeking to know who hired the investigator.
In a statement released after the complaint was filed, lead attorney Adam Hosmer-Henner with McDonald Carano said the complaint is based on an "outrageous" invasion of privacy.
"We will aggressively seek to determine who hired the private investigators and will be amending our complaint to assert claims against them as well," Hosmer-Henner said.
As reported by This is Reno, Schieve's attorney's are now requesting subpoenas to identify McNeely's client. McNeely has allegedly evaded service for the lawsuit according to court filings showing a process server was unsuccessful in providing a copy of the lawsuit to McNeely. If Shieve's lawyers are successful in Washoe County's Second Judicial Court, McNeely may have to divulge the identity of his client.
According to the police report shared with The Nevada Globe, McNeely tracked Schieve for less than a month and found nothing to support the allegations levied by his client against Schieve. McNeely also expressed liability concerns in divulging the identity of his client and noted that private investigators commonly used tracking devices during investigations.
The Sparks police department found no evidence of criminal activity, stalking, or trespassing and did not press charges as Nevada revised statute 179.451 permits the use of a tracking device to track the movement of a person or object.
This is a developing story.
schieve-complaint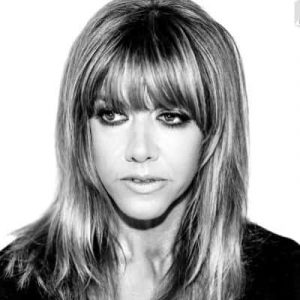 Latest posts by Megan Barth
(see all)