Developers Contribute To Mayor's Campaign Coffers, Reno Land Deals Follow
Mayor Hillary Schieve's campaign coffers reflect maxed out donations by developers, City council records reflect approvals
By Megan Barth, November 4, 2022 5:33 pm
Reno Mayor Hillary Schieve has received tens of thousands of dollars from a variety of developers. In turn, these donations seemingly guarantee city council approval for massive development projects for affordable housing. Although Reno, like many cities, face a housing affordability crisis, many of these approved developments remain largely unfinished and have been on the receiving end of wide-spread community criticism, heated city council meetings, and allegations levied by Reno Councilwoman Jenny Brekhus against City manager Doug Thornley of giving priority to developers over other people's individual property rights.
"The assumption from Councilwoman Brekhus is completely inappropriate," said Mayor Hillary Schieve. "I want to make that very, very clear."
What is very, very clear are the financial statements from Hillary Schieve's re-election campaign.
Meet Schieve donor and developer Robert Klein. Klein is a developer with big projects in Reno that are pending. He made his multimillion-dollar fortune primarily in the Modesto area, of the Central Valley, CA, developing low-income housing.
Robert N. Klein is Chairman and President of Klein Financial Corporation, a California based apartment and mixed-use developer…"who acts as a development Managing Partner for new construction, acquisition and rehabilitation of multifamily and mixed-use developments with affordable components. More than $7 billion in financing and equity has been committed to projects of Klein Financial Corporation, its partners, and its clients. He has developed legislation to establish innovative programs and policy directions for urban "infill housing", new housing communities, and housing renovation projects, almost all with an affordable housing element."
His development firm was behind the construction of The Summit Club/Inova apartments and other large-scale projects. At the time, This is Reno reported: "The Summit Club development addresses the need for more housing that will support Northern Nevada's growing and diverse economy," said Reno Mayor Hillary Schieve. "Developments like this exemplify our strong economic resurgence and support the mission of a Reno Revival."
According to Reno Mayor Hillary Schieve's financial report, in May 2022, Klein personally donated $10,000 to Schieve's campaign  The next day, Klein used his business to donate an additional $10,000. To note, Klein also made similar donations to Governor Steve Sisolak.
According to public records (see below): "pertaining to the issuance of up to an additional $1,000,000 of Multi-Unit Housing Revenue Bonds (Summit Club/Inova Apartments), for the purpose of completion of construction of a 584-unit affordable and market-rate housing rental project in Reno, Nevada. The project owner/developer is Summit Club Apartments LLC who is represented by Robert Klein, President of Klein Financial Corporation on behalf of DWF V Summit Club Holdings, LLC. Approval of the Board of Finance is required pursuant to NRS 319.270(4). This project was originally approved by the Board of Finance in May of 2016. Due to substantial material changes in the project's construction costs, the Developer is requesting the Division to issue additional tax-exempt debt in order to complete the project."
BoF Agenda 10_26_21 Final Materials (1)

Digging further into Mayor Schieve's financial statements, on March 1, 2022, two companies, Sierra Capital Investments and Greenstreet Development both operated by Dane Hillyard, gave $5,000 each to Schieve's campaign. Then, on March 9, 2022, the Reno city council, led by Mayor Schieve, approved the Washington Project, a large low income complex, founded and operated by Dane Hillyard.
"These projects represent an important step in the right direction to solving our housing challenges," Reno Mayor Hillary Schieve said. "Our Reno City Council remains committed to the critical need for affordable housing in our region, and we are incredibly grateful to our partners at Greenstreet, Silver Sage Manor, and the Reno Housing Authority for their contribution."
Editors note: We, at The Globe, assume Mayor Schieve wasn't referring to the contributions to her re-election campaign from Dane Hillyard.
"We are very excited to move the Washington project forward," said Dane C. Hillyard, Principal and Co-Founder of Greenstreet. "The Reno City Council has developed some innovative ways to support affordable housing projects in our community. This project could not get off the ground without that vision. We hope to open our doors on Washington some time in 2024."
According to the Reno Gazette Journal: "Schieve is especially sensitive to claims that the city is in cahoots with developers, which she described as dangerous and "completely inappropriate" during a tense Reno City Council meeting in October that went off the rails due to such allegations."
As developers continue to develop and donate, The Globe will continue to cover these developing stories.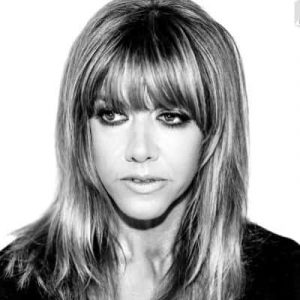 Latest posts by Megan Barth
(see all)