The Globe Interviews Lieutenant Gov-Elect Stavros Anthony
'The lockdowns should have never happened and should never happen again'
By Megan Barth, December 16, 2022 4:02 pm
The editor of The Nevada Globe, Megan Barth, took over the microphone for veteran radio host Kevin Wall on AM 670, KMZQ, and had the opportunity to interview Lieutenant Governor-elect Stavros Anthony. Prior to the June primary, Anthony sat down with The Globe for an in-depth interview and highlighted his decades of service to the Silver state and the city of Las Vegas.
Lt. Gov. Anthony is no stranger to public service. Growing up in the suburbs of Detroit, he attended Wayne State University and needed to pick up an extra job to afford his way through school as he studied for a degree in Criminal Justice. His second job as a cadet with the Detroit Police Department, is when he realized that he wanted to be a police officer. Upon graduating in 1980, he heard Las Vegas was hiring and headed west with $500 bucks in his pocket, tested, passed and started in the LVMPD Academy three weeks later.
He worked for 10 years as a police officer, five years as a Sergeant, four years as a Lieutenant and the last 10 years as a Captain. During 29 years on the force, he received his masters and PhD and was elected to the Board of Regents in 2002. He was the first officer on the force to have advanced degrees and helped his colleagues advance and further their education. In 2012, he was elected as a Las Vegas Councilman (Ward 4) and has served since. In 2020, Anthony ran for Clark County Commissioner (District C) losing by only 10 votes.
I would like to welcome my new Chief of Staff to the Nevada Lieutenant Governor's Office, Rudy Pamintuan. pic.twitter.com/6iV8psAOBz

— Stavros Anthony (@StavrosAnthony) December 10, 2022
Lt. Gov. Anthony credits his recent success to the "great people of Nevada "and believes that his name ID "who can forget a name like Stavros" and his various roles in public service attributed to his decisive win over his democratic rival, Lisa Cano Burkhead.
He will be chairing a variety of committees, including tourism, transportation and homeland security. As Chair of the Small Business Advocacy Department, he is determined to identify licensing, regulation and fee requirements that could be reduced or eliminated in order to help small businesses.
"Small business owners are very upset. The lockdowns should have never happened and should never happen again. These licensing requirements cost thousands of dollars and, sometimes, months to receive. I also heard from small business owners of their difficulties getting on the business portal. Additionally, the fees they pay aren't identified as to where the fees go, so we should look at an enterprise fund to reinvest these fees into training or related, direct investments."
As president of the state senate, he will be getting up to speed on the rules, procedures and responsibilities of that role and looks forward to having any impact in regards to constitutional, conservative values.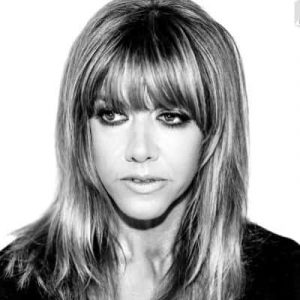 Latest posts by Megan Barth
(see all)