TNG Files Ethics Complaint Against Reno Councilman Devon Reese
Reese has raised over $125K for his campaign in a Ward that has yet to be determined
By Megan Barth, August 3, 2023 3:18 pm
The Nevada Globe has filed an ethics complaint with the Nevada Secretary of State's office against At-Large Councilman Devon Reese, Vice Mayor of the City of Reno.
The basis of the complaint stems from Councilman Reese blocking The Nevada Globe on Twitter from following his @votereese account which he uses for city business and his 2024 campaign-related announcements.
After unsuccessful attempts to reach Reese or his office for clarification and comment, the complaint was filed which cites existing case law from numerous jurisdictions.
Additionally, we have sent a letter to Councilman Reese (see below) which highlights the judicial precedent cited in our ethics complaint.
Devon Reese letter

According to publicly available documents (see below), Councilman Reese has raised over $125,000 for his 2024 campaign in a ward that has yet to be determined as the City of Reno is finalizing the boundaries of a 6th Ward.
From Q1-Q2 of this year, Reese has raised a total of $128,397 for his campaign. The contributions reflect that $66,600, or 52 percent, are from those affiliated with real estate and development with the largest donors highlighted in bold.
1.   $5,000 Dermody Properties (Michael Dermody-EDAWN) (Q1)
2.   $5,000 Greenstreet Development, Inc (Dane Hillyard) (Q1)
3.   $5,000 Reno Firefighters Association (Q1)
4.   $5,000 Griffin Company (lobbyists) (Q1)
5.   $5,000 Oscar Delgado, former councilman, CEO, Community Health Alliance
6.   $5,000 Doug Roberts, Partner, Panattoni Develpment Company Inc. Sacramento CA (Q2)
7.   $2,500 Gold Dust West (Jeff Jacobs)
8.  $2,500 Deep Roots Harvest (marijuana) Mesquite, NV(Q1)
9.   $2,500 TSG Clearing (The Siegal Group-Real Estate) Las Vegas (Q1)
10. $2,500 Hamilton Properties, Inc (Robert Lissner) (Q1)
11. $2,500 Kreg Rowe, Tanamera Construction (Q1)
12. $2,500 Brian Fagan, Selective Real Estate Investments, Encino, CA (Q1)
13. $2,500 NPLC BV Invest. Co LLC, Newport Land Company, Newport Beach CA (Q1)
14. $2,500 Western Nevada Supply (Q1)
15. $2,500 Stacie Mathewson (Q1)
16. $2,500 Shirley Folkins-Roberts (Q1)
17. $2,500 Robert Golberg (Q1)
18. $2,500 Oscar Delgado, former councilman, CEO, Community Health Alliance
19. $2,500 S3 Development Company, LLC  (Q2)
20. $2,500 Ryan Stone, Partner, The Monarch Group-real estate development company, La Jolla, CA (Q2
21. $2,500 Kenneth Duda, software engineer, Menlo Park CA (Q2)
22. $2,000 Core Construction Services of Nevada, Las Vegas (Q1)
23. $2,000 Savage and Son, (EDAWN) (Q1)
24. $2,000 Robert Fitzgerald, Northern Nevada Homes, (Q2)
25. $1,500 Stephanie Kruse (KPS3, public relations) (Q1)
26. $1,500 RAPG ADMIN/PRO Haffner (Reno Administrative/Professional Group) Zachary and/or Melissa Haffner (Q1
27. $1,500 Ryan Kautz, (RK Contractors & 39 Ventures) (Q1)
28. $1,500 Lewis Roca, Attornies Phoenix AZ (Q2)
29. $1,000 McDonald Carano (Law Firm) (Q1)
30. $1,000 Adam Hosmer-Henner, (attorney with McDonald Carano, also Hillary Schieve's tracker-gate atty) (Q1)
31. $1,000 Kaempfer Crowell LTD (Law Firm) (Q1)
32. $1,000 NUESTRO NV PAC (Q1)
33. $1,000 TDC Operating LLC, (Ray Tolles, Mgr.) (Q1)
34. $1,000 Brian Armon, NAI Alliance, industrial properties (Q1)
35. $1,000 Joesph Reynolds (attorney with Hutchison & Steffan-Mr. Reese's firm) (Q1)
36. $1,000 The Abbi Agency, owner Abbi Whitaker-lobbyist-EDAWN (Q1)
37. $1,000 Chris Barrett (Barrett Resources- lobbyist) (Q1)
38. $1,000 Lawrence McNutt, (owner of the River Inn) (Q1)
39. $1,000 Ian Anderson, (President of HB Build) (Q1)
40. $1,000 Chris Reilly (Abby's Highway 40) (Q1)
41. $1,000 Heather Krupa, K2 Engineering and Structural Design (Q1)
42. $1,000 Travis Sanderfur (Pangolin Cafe) (Q1)
43. $1,000 Robert Fitzgerald, (Northern Nevada Homes) (Q1)
44. $1,000 Robert Fitzgerald, (Northern Nevada Homes) (Q2)
45. $1,000 Robert Fitzgerald, (Northern Nevada Homes) (Q2)
46. $1,000 Neoma Jardon (former councilwoman and current employee of the City of Reno) (9/6/22)
47. $1,000 Joseph Strobele, (Founder, Crystal Peaks Real Estate Investment Firm, Redmond , WA) (Q2)
48. $1,000 Stephen Kromer, (Property Manager, Kromer Investments) (Q2)
49. $1,000 Joe Amos, (Owner, Johnson Plumbing) (Q2)
50. $1,000 Edward Owens (Q2)
51. $1,000 Pierre Hascheff, Justice of the Peace, Washoe County (Q2)
52. $1,000 Let's Get to Work Nevada a PAC (address used is the residence of Nevada's State Treasurer, Zach Conine)
53. $500 FRANCISCO AGUILAR (NEVADA SECRETARY OF STATE)(Q1)
54.    $500 Stephen Kromer (Kromer Investments Inc.-Property Managers) (Q1)
55.    $500 John Sande (Argentum Partners-lobbyist) (Q1)
56.    $500 John Sande (Argentum Partners-Lobbyist) (Q2)
57.    $500 NAOMI DUERR (Ward 2 City Council Member) (Q1)
58.    $500 Mike Kealy (atty with Parsons Behle & Latimer-real estate & commercial) (Q1)
59.    $500 Deanna DeHart (V.P. Lucini Parish Insurance) (Q1)
60.    $500 Sierra Nevada Construction Company (Owners: Craig Holt & Kevin Robertson) (Q1)
61.    $500 KLS Planning (John Krmpotic, President) (Q1)
62.    $500 Richard Molezzo, attorney (Q1)
63.    $500 Jim DeArkland (OFI Property, LLC) (Q1)
64.    $500 Robert Kilby, attorney (Q1)
65.    $500 Heather Lunsford (Board of Directors of the Somersett Golf & County Club & with Interius Partners) (Q1)
66.    $500 Dennis Colling (Regional Transportation Commission) (Q1)
67.    $500 Craig Questa (Q1)
68.    $500 Molly Hobson (Hobson Properties LLC) (Q1)
69.    $500 Kay Stanley, atty (Partner, Interframe Capital) (Q1)
70.    $500 Nick Rossi, EDAWN, Lucini/Parrish (LP Insurance) (Q2)
71.    $500 Nick Rossi, EDAWN, Lucini/Parrish (LP Insurance) (Q2) *donated twice
72.    $500 Steve Strickland, (Wood Rodgers-Developer Planning Company) (Q2)
73.    $500 Lawrence McNutt, (Owner of the River Inn) (Q2)
74.    $500 Donald Pattalock, (Gen. Manager Heinz Ranch Land Co-Developers of StoneGate Master Plan) (Q2)
75.    $500 Batuhan Zadeh, (Agent for Marmot Properties) (Q2)
76.    $500 Jonathan Tew, Attorney (Q2)
77.    $420 Silver State Government Relations (Will Adler-lobbyist) (Q1)
78.    $325 Ron Aryel, (Duck Pond Investments LLC) (Q1)
79.    $300 Allison Wall Alejo (Q1)
80.    $250 Theresa Deyhle, (Realtor, Sierra Nevada Properties) (Q1)
81.    $250 Lynn Greer (Q1)
82.    $250 Christie Holderegger (Volunteers of America) (Q1)
83.    $250 Diaz Dixon (Performance Driven Consulting LLC) (Q1)
84.    $250 GARCIA FOR NEVADA (Mariluz Garcia,Washoe County Commissioner) (Q1)
85.    $250 KATHLEEN TAYLOR (appointed Ward 5 Councilwoman) (Q1)
86.    $250 Lois Bianchi (Q1)
87.    $250 David Spillers (President of DigPrint Corp.) (Q1)
88.    $250 Allison Gorelick, (Realtor) (Q1)
89.    $250 Brian Knudsen, City Councilman, Las Vegas (Q1)
90.    $250 Lisa Ruggerio, (consultant) (8/29/22)
91.    $250 Ian Anderson, (President of HB Build) (Q2)
92.    $250 Total Home Experience, LLC, (Katie Coombs, Owner) (Q2)
93.    $250 Craig Questa (Q1)
94.    $250 Janet Nava (Q2)
95.    $250 Jarrod Stewart, Vice President of the International Association of Firefighters, Local 1265 (Q2)\
96.    $200 Ivet Contreras (Q1)
97.    $200 Dylan Shaver (Partner Pinyon Public Affairs-lobbyist) (Q1)
98.    $200 Lloyd Rogers (Q1)
99.    $200 United Federal Credit Union, Saint Joseph MI (Q2)
100.  $200 Greg Evangelatos, (Nevada Planning Consulting) (Q2)
101.  $200 Oma Rose (Q2)
102.  $200 Sarah Hardy-Cooper, Attorney (Q2)
103.  $200 Ian Anderson, (President of HB Build) (Q2)
104.  $150 Michael Brown (District Board of Health) (Q1)
105.  $150 MIGUEL MARTINEZ (appointed-NOTelected Ward 3 Councilman) (Q1)
106.  $150 Elizabeth Jaffe M.D. (Q1)
107.  $150 Donald Gilman (Mustang Ranch Brothel owner/manager) (Q1)
108.  $150 Edward Miller (Q1)
109.  $150 Kelley Hayden (Q1)
110.  $150 Justina Caviglia (attorney, Parson, Behle & Latimer) (Q1)
111.   $150 Lisa Ruggerio (Consultant) (Q1)
112.   $150 J.D. Drakulich (former candidate for Ward 1 and realtor) (Q1)
113.   $150 Chris Waddle (President of the Reno Police Protective Association) (Q1)
114.   $150 Barbara Deavers (Q1)
115.   $150 William Ballinger (Q1)
116.   $150 Jennifer Eastwood (Board Member of the Nevada Women's Fund) (Q1)
117.   $150 Harris Armstrong, Director, Project Finance, Estuary Power (Q2)
118.   $125 Matthew Goedert, attorney, San Francisco CA (Q1)
119.   $100 Heather Bacon (Tahoe Biltmore) (Q1)
120.   $100 Melanie Foster (atty., MDF Resources LLC) (Q1)
121.   $100 Douglas Erwin (EDAWN) (Q1)
122.   $100 FIOR Partners a P.R. firm (Brooke Brumfield & Dana Kilroy) (Q1)
123.   $100 Be-Be Adams (Barrick Gold Co & EDAWN) (Q1)
124.   $100 Tonic Lounge Inc. (Jon Roberts) (Q1)
125.   $100 The Office (a bar) (Q1)
126.   $100 Marla McDade Williams (Dept. of Health and Human Services) (Q1)
127.   $100 Michael Leonard (Q1)
128.    $100 Eric Raydon (Marmot Properties) (Q1)
129.    $100 Deborah White (Q1)
130.    $100 Elizabeth Smith (School Board Trustee) (Q1)
131.    $100 Michael Siva (Real Estate) (Q1)
132.    $100 Ann Silver (CEO Reno Sparks Chamber of Commerce & EDAWN)) (Q1)
133.    $100 Caren Jenkins (attorney) (Q1)
134.    $100 David Parks (Nevada State Senator) (Q1)
135.    $100 Larry DeVincenzi (Bar Owner/Public Relations) (Q1)
136.    $100 Paul Harrod (Q1)
137.    $100 Robbie Loose (Renaissance Reno) (Q1)
138.    $100 Frank Cannizzaro (Q2)
139.    $100 Leo Drozdoff (Comstock) (Q2)
140.    $100 Dennis Colling (Q2)
141.    $100 Eric Raydon, (Co-Founder, Marmot Properties) (Q2)
142.    $100 Eric Raydon, (Co-Founder, Marmot Properties) (Q2) *donated twice
143.    $100 Robert Blackstock, Agoura Hills, CA (Q2)
144.    $100 Irene Payne, Marketing (Q2)
145.    $100 Farrah Downey, (CEO of JF Downey Realty Consulting & Advisory Services) (Q2)
146.    $100 Lisa Ruggerio, Consultant (Q2)
147.    $100 The Olson Group, LLC., Re/Max Realtors (Q2)
148.    $100 Diaz Dixon, Consultant (Q2)
149.    $100 Casey Gillham, attorney for the Community Health Alliance (Q2)
150.      $75 Ron Aryel, (Duck Pond Investments LLC) (Q2)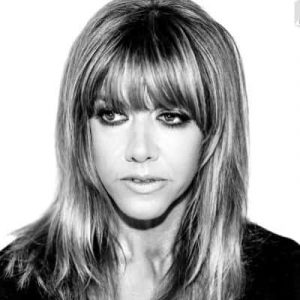 Latest posts by Megan Barth
(see all)