Reno Councilman Devon Reese Raises Over $84K For Reelection Campaign
Reese's campaign haul comes from a variety of commercial and residential real estate developers, lobbyists, lawyers, the Reno Firefighters Association, and elected officials
By Megan Barth, April 24, 2023 11:13 am
Ethically challenged Reno Councilman Devon Reese (he/him) has raised over $84,000 in the first quarter of 2023 for his 2024 reelection campaign although his at-large seat will be eliminated in January 2024 due to legislative statute. A newly created sixth ward in the City of Reno was challenged by the Council and Mayor Hillary Schieve, but failed to muster political support in Carson City. A map has not yet been created for the ward, so Reese's district for his campaign remains undetermined.
Back in February, Councilman Reese announced he was "running for re-election", catching the eye of KRNV reporter Ben Margiott:
Reno councilman Devon Reese announces he's running for re-election.

However, his at-large city council seat is currently set to be eliminated in Jan. 2024. https://t.co/reyAI5sSGL

— Ben Margiott (@BenMargiott) February 15, 2023
According to city records, his campaign haul comes from a variety of commercial and residential real estate developers, lobbyists, lawyers, the Reno Firefighters Association, and elected officials.
The largest contributors maxing out at $5,000 are the Griffin Company, a lobbying firm based in Carson City who represents clients such as Everytown for Gun Safety, Nevada Subcontractors Association, Barrick Gold Corporation, and Amazon; the Reno Firefighters Association;  Greenstreet Development Inc, a multifamily, affordable housing real estate development company located in Reno; and Michael Dermody of Dermody Properties and a Trustee of the Economic Development Authority of Western Nevada (EDAWN).
Newport Pacific Land Company, with plans to develop 1,000 acres and 4,700 homes in Southeast Reno contributed $2,500 as did Kreg Rowe, President of Tanamera Construction and Western Nevada Supply Company owned by Rick Reviglio, who also owns O.J. Simpson's Heisman trophy.
The Chair of EDAWN, Bob Savage of plumbing contractor Savage and Sons contributed $2,000 to Reese and EDAWN trustee Abbi Whitaker, donated $1,00o to Reese through her marketing company The Abbie Agency. Whitaker is an outspoken Democrat who fears Republican authoritarianism and enjoys a close friendship with Mayor Hillary Schieve and marketing contracts with the City of Reno.
The elected officials supporting Reese include Democratic Secretary of State Cisco Aguilar and Reno City Councilwoman Naomi Durr who each contributed $500; appointed Reno City Councilwoman Kathleen Taylor donated $250; appointed Reno City Councilman Miguel Martinez donated $150, and Democratic Washoe County Commissioner Mariluz Garcia donated $250.
The Globe reached out to Councilman Reese for comment and clarification but at the time of publishing we had not received a response. When a response is received, we will update the story accordingly.
Editors note: The total of Reese's contributions total $85,080. We regret the rounding error.
Contributions and disclosures for DEVON REESE for 2023, Q1-2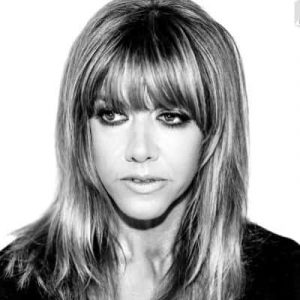 Latest posts by Megan Barth
(see all)