Despite Mayor Schieve's Heartburn, Reno Will Add A Sixth Ward
Schieve: 'I don't think Reno is big enough for us to hold on to our own domains…It's why the downtown looks like it does'
By Megan Barth, April 13, 2023 1:32 pm
During a legislative briefing yesterday to the Reno City Council, it was revealed that, despite Mayor Schieve's efforts to keep an at-large position on the city council, the city will be legally required to add a sixth ward.
As reported by The Globe, the City of Reno introduced Senate Bill 12 which eliminated Ward 6 established by the legislature in 2017. The bill also authorized the city council to approve, convert to, and acquire broad and undefined "green infrastructure projects" and changed current charter/statute language to gender-neutral terms. The city claimed the bill will not have a financial impact on tax payers.
Schieve's explained that creating a 6th Ward was causing her heartburn: "I have heartburn for ward-only voting. I have heard, 'Not my ward, not my problem.' I don't think Reno is big enough for us to hold on to our own domains. It's why the downtown looks like it does. All of us should be rooting for Reno. Politicians will be drawing and outlining the map. Everyone who is elected should care about this city and now you will only have one person that cares about your city and that is the mayor. I am the only one that has held both positions. There should be other options to shape your community. I am passionate about this and it is politics at play. Write that down."
Newly-elected Councilwoman Meghan Ebert (Ward 4) challenged Schieve's statement by indicating that the at-large representative has not given her additional support and has been largely overruled by the body.
For background, in 2017, per the city's request, the legislature passed Assembly Bill 36 which set into motion the plan to eliminate the at-large council member position, currently held by Devon Reese (he/him/his), and replace it with an elected council member representing a newly created Ward 6. The at-large council member position would be eliminated January 1, 2024. 
As Reno's population has grown, the city hasn't hesitated to award contracts to developers for single family and multi-family housing projects at the expense of the environment, infrastructure and tax payers. Many of these contracts were awarded with the help of Reese. In return, Reese has been rewarded with maxed-out campaign contributions from developers, as has Mayor Schieve. Under the leadership of Mayor Schieve, the council has continually chosen to appoint open-seat positions rather than hold special elections, causing additional concern to Reno residents.
In following the past city council meetings, including this meeting, Reese has shown outright disrespect and near contempt for his fellow Ward One Councilwoman Jenny Brekhus. During this meeting, Reese chalked up her comments on a variety of issues as "political theatrics."
Back in February, Councilman Reese announced he was running for reelection, catching the eye of KRNV reporter Ben Margiott:
I'm not sure I agree with your phraseology; if the Charter Committee's bill does not pass (I hope it will) I will be districted into a sixth ward — either way, I'm all in! #allforreno

— Devon Reese (@votereese) February 15, 2023
A map has not yet been created for the 6th Ward. Councilwoman Brekhus recommended an independent redistricting committee to draw the maps and for the council to approve.
Shieve's heartburn begins at 2:10: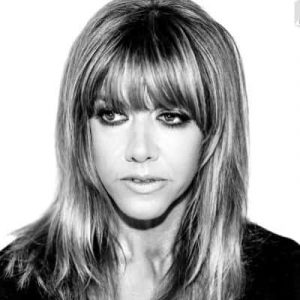 Latest posts by Megan Barth
(see all)