Exclusive: Private Investigator Ready To Challenge Reno Mayor In Court
McNeely is 'anxious to move forward so that the court and public will have the opportunity to hear both sides of the case'
By Megan Barth, January 26, 2023 8:05 am
The Globe has received a copy of a letter (see below) sent to Reno Mayor Hillary Schieve's counsel which indicates that private investigator David McNeely and his company Alpha 5 Industries has obtained legal counsel, Brian Hardy of Marqis Aurbach, and is preparing for a court battle to defend his livelihood, his reputation, and protect his trade secrets.
The letter confirms that McNeely is "anxious to move this matter forward so that the court (and the public) will have an opportunity to hear both sides of the case and to address the ill-founded allegations and causes brought against them."
Schieve has decidedly made this case public by filing a civil lawsuit and has accused McNeely of trespassing and stalking–two unfounded allegations that the Sparks police department dismissed. Hardy contends that Mayor Schieve has filed the civil lawsuit for "the sole purpose of forcing our Clients to disclose the identity of their client."
Hardy also references the video of the interview between the Sparks police detectives and Mayor Schieve that The Globe exclusively released yesterday which, as The Globe reported, raises more questions regarding: the conduct of the Sparks Police Department; their related investigation utilizing broad subpoenas; the investigation of Mayor Schieve, and the allegations that she has levied against P.I. McNeely.
The video also reveals that Schieve wanted to make this case "very public". Schieve says she would be contacting Attorney General Aaron Ford and would seek additional legislation which would require private investigators to obtain a warrant prior to the placement of a tracking device. "I am sure I can get someone at the legislature to carry that bill," Schieve told the detectives.
Hardy, on behalf of his clients, indicates that McNeely will not divulge his trade secrets that have been subpoenaed by Schieve's attorneys. According to the objection, "the Nevada Supreme Court has held that client information may be considered a trade secret" and that Hardy and his clients will "seek judicial intervention to quash or modify the subpoenas."
This is a developing story.
2023-01-25 Response to Subpoena Duces Tecum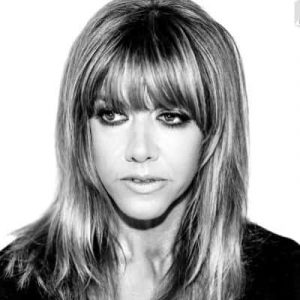 Latest posts by Megan Barth
(see all)