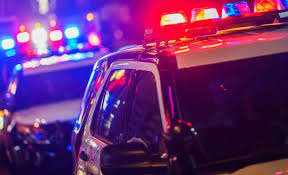 Tragic Accident Claims Life of 16-Year-Old Boy After Cable Incident in East Las Vegas
By TheNevadaGlobeStaff, August 3, 2023 5:25 pm
LAS VEGAS – A devastating incident unfolded in the east Las Vegas valley as a 16-year-old boy lost his life due to a cable strung across a pedestrian/bike pathway on Sunday. The tragic incident occurred near the intersection of Lake Mead Boulevard and Pecos Road and has left the community in shock.
The victim, Angel Naranjo, was riding a minibike along the southbound pathway when the unforeseen tragedy occurred. His 19-year-old brother, who was riding behind him, witnessed the horrifying event as Angel fell from his minibike.
The incident took place shortly after 12:30 a.m., during a time when visibility was greatly reduced. The cable, which strung across the pathway, proved to be a fatal hazard. Law enforcement was promptly alerted to the scene at 12:38 a.m. following a report of an injured motorcyclist.
While the exact circumstances leading to this heartbreaking incident are yet to be fully understood, a preliminary patrol report filed by a Las Vegas Metropolitan Police Department officer shed light on the tragic sequence of events. The cable, reportedly tied to a pole and spanning across the pathway, struck the victim on the neck, resulting in the fatal injuries.
The location of the incident, near Lake Mead Boulevard and Pecos Road, is bordered by residential homes to the north and apartments to the south. While specific details of the exact location are not provided, it is known that the area often sees the presence of homeless individuals, with homeless camps being common in the vicinity, particularly near Owens Avenue.
Upon the arrival of law enforcement and medical first-responders, the young boy was found lifeless in the back of an ambulance. His injuries, caused by the cable, were severe and tragically proved fatal.
Law enforcement officers observed a hanging cable from the fence situated on the west side of the pathway, providing insight into the nature of the accident. Angel's brother, who was present at the scene, was understandably distraught and unable to provide further details due to his emotional state.
The local community mourns the loss of Angel Naranjo, a young life taken far too soon, and the tragic incident serves as a somber reminder of the importance of safety measures in public spaces. Authorities are continuing their investigation into the circumstances surrounding this heart-wrenching accident.
Credits: KTNV
Copyright 2022 702 Times, NV Globe. All rights reserved.

Latest posts by TheNevadaGlobeStaff
(see all)