Washoe County Enlists Equity Consultant to Combat Green House Gas Emissions
Fuse Corp will develop plans to reduce green house gas emissions to net-zero by 2050
By Megan Barth, November 14, 2023 4:21 pm
Washoe County has hired Fuse Corp to "develop plans to reduce emissions and improve climate resiliency across multiple sectors such as buildings, transportation, energy, food and waste." The contract is in conjunction with the county's launch of a Green Recovery Plan (see below) to conduct a community-wide green house gas inventory to reach its goal of reducing greenhouse gas emissions to net zero by 2050 or sooner.
KOLO reports:
As part of this, the county will be enlisting the help of Emily Stapleton of Fuse Corp.

"Washoe County is facing numerous challenges – from wildfires to urban heat, air pollution to atmospheric rivers and food insecurity. We also have numerous opportunities to increase renewable energy, energy efficiency and other sustainability best practices," Washoe County Sustainability Manager Brian Beffort said. "We're excited to have Emily join our work to help tackle these challenges and improve the quality of life for everyone in Washoe County."
Washoe County, led by County Manager Eric Brown, released a Green Recovery Plan in April 2022 citing the 2019 law passed unilaterally by the Democratic majority that calls for a net zero emissions goal by 2050. The plan also cites various "scientific" studies which uniformly find that air pollution resulted in a spike of COVID-19 related deaths and conveniently concludes "these findings provide extra motivation for combining ambitious policies to reduce air pollution with measures to control the transmission of COVID-19." (emphasis added).
Is it common for alleged independent "scientific" studies to push for more governmental regulation, spending, and control?
The Green Recovery Plan was developed by the Office of the County Manager, Emergency Management and Homeland Security Division. Funding was provided by the Nevada Division of Emergency Management.
The Green Recovery Plan concludes:
A clear link exists between air pollution and an increase in mortality from COVID-19. In the U.S., increased exposure to particle pollution resulted in an estimated 18 percent of COVID-19 deaths. Particle pollution is caused by wood stoves, forest fires, power plants, construction activities, and cars and trucks. COVID-19 mortality rates are even higher for historically disadvantaged and frontline communities who are disproportionately affected by air pollution, including low-income and communities of color.

In Reno, researchers reported a 17.7 percent increase in COVID-19 from August 16 to October 10, 2020 that was attributable to air pollution caused by wildfire smoke. Climate change increases the frequency and intensity of wildfires. Warming temperatures have contributed to a nearly doubling of the land area burned in the western U.S. over the past three decades.

Conversely, climate actions can improve air quality. Communities are finding that investments in strategies that reduce climate pollution help to strengthen resilience, accelerate economic recovery, and improve equity outcomes.
Part of the plan to strengthen resilience, accelerate economic recovery and improve equity outcomes includes hundred of thousands of dollars on hiring new government employees with pensions and consultants, like Fuse Corp.
By September 2024, Emily Stapleton aims to complete the environmental analysis, develop a comprehensive plan, and implement Green Recovery Plan initiatives.
According to Fuse Corp's Nevada report, they are also working with Washoe County on affordable housing initiatives:
Washoe County has partnered with FUSE to enlist the help of Executive Fellow Shane Kockenmeister who will work towards increasing affordable housing availability and affordability. Kockenmeister will engage in extensive research, conduct a listening tour with relevant stakeholders, and study successful policy designs implemented in similar initiatives nationwide. With this knowledge, Kockenmeister will draft modified policy language for the Washoe County Development Code and other pertinent policies and procedures to incentivize and expedite affordable housing development. Kockenmeister's work aims to increase the inventory of affordable housing, retain housing in vulnerable neighborhoods, maximize local economic impacts, and build a foundation for a sustainable, equitable, and resilient Washoe County that addresses climate change.
The Globe has filed a public records request for the contract and related communications between Fuse Corp and Washoe County.
WC-Green-Recovery-Plan-FINAL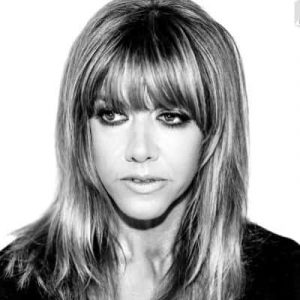 Latest posts by Megan Barth
(see all)