Washoe County School District Awards $105,000 To Controversial Equity Consultant
Consultant Mutiu Fagbayi: 'to have true equity, you have to be purposefully unequal'
By Megan Barth, January 9, 2023 5:42 pm
Although Fairfax County, VA is 2,674 miles from Washoe County, the school boards are seemingly much closer in education leadership, philosophy, and spending tax-payer money on the same equity consultant and company. The Washoe County Superintendent of Education Dr. Susan Enfield entered into a consulting contract with Performance Fact Inc. worth $105,000 (see below). The Board approved the contract in December 2022.
During the board meeting it was revealed that a Request for Proposal sent in October, 2022 received six bids from a variety of vendors. During that meeting, Performance Fact was recommended and selected "to develop a new, mutli-year strategic plan" to assist District in "developing a broad, inclusive Strategic Planning Core Team," engage with the community, host a variety of workshops, and craft a strategic three to five year plan *that will require additional funding.
Consultant Mutiu O. Fagbayi is the CEO of Performance Fact and recently made national headlines for his work for the Fairfax County Public School District whereby he explained that "to have true equity, you have to be purposefully unequal when it comes to access." The Fairfax County consulting no-bid contract awarded Performance Fact $455,000. In relation to his work, Princeton Public schools hid National Merit Awards from students and parents for years and the district is now the subject of two civil rights investigations by Attorney General Jason Miyares.
In the following video, Fagbayi says, "As an equity centered organization we have to have the courage and willingness to be purposeful unequal when it comes to opportunities and access."
🔥 WATCH. @FCPSNews contractor told Princeton Public Schools to be "purposefully unequal" to get "equal outcomes." Indeed, 2020 email obtained @FairfaxTimes reveals "pattern and practice" of hiding National Merit awards under @TJHSST_Official @TJAnnB. 🧵will blow your mind. pic.twitter.com/o2GUR1nDOq

— Asra Nomani (@AsraNomani) January 6, 2023
A little digging shows that Superintendent Enfield was part of the 2013-2017  Strategic Core Team created by Performance Fact when she was Superintendent of the Highline Public School District in Washington state.
Within Highline's slick  26 page brochure, produced by Performance Fact, is an outline of four pillars. The four pillars is also mentioned in the contract with the Washoe School District.
According to the Nevada Department of Education, Washoe County schools have an English language proficiency average of 45 percent and a math proficiency average of 30 percent. Yet, the department miraculously reports an 83 percent graduation rate. According to the Washington Department of Education, the Highline report card is worse in proficiency but enjoys an 84 percent graduation rate.
The Globe has sent questions to the Washoe County School Board members and the Executive Assistant of Superintendent Enfield. We will update the story with their comments if and when we receive a response.
The next board meeting is tomorrow afternoon, January 10th, but this item is not on the agenda. According to the contract, the first payment to Performance Fact is slated for January 15th.
This is a developing story.
Contract between District and Performance Fact, Inc.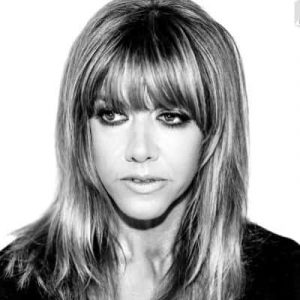 Latest posts by Megan Barth
(see all)