Bipartisan Legislation On The Nevada Horizon?
Assembly Democrats have submitted a bill calling for a legislative audit of the Clark County School District
By Megan Barth, January 9, 2023 1:37 pm
As Governor Lombardo heads the executive branch of the Silver State, he is facing a Democratic majority in the Legislature who will convene on February 6th in Carson City. Currently, there are nearly 900 bills on the legislative docket. Not surprisingly, many of these bills have to do with education as Nevada ranks last in testing scores and outcomes.
Clark County School District (CCSD), the fifth largest in the country, is plagued with violence, abysmal test scores, teacher shortages, and administrative bloat. The Board of Trustees is dysfunctional and a direct reflection of the failing school system that has eliminated grading metrics in favor of a "pass/fail" system, implemented "Social Emotional Learning", "restorative justice" and has fallen from 35th in the nation to 49th after historic investments (tax increases) to reform the system.
Test scores of 3rd to 8th grade students, taken and published by Smart Balance Assessments, show that only 3.9% of Black students and 7.4% of Hispanic students were proficient in Math. In English, 11.2% of Black students and 15.7% of Hispanic students were proficient. Overall, only 20 percent of Clark County students tested proficient in English Language Arts. In math, it was 11.5 percent.
Despite taxing Nevadan's one billion dollars in 2015, and an increase in per pupil funding by 25 percent, the teachers union will lobby for an additional $200 million from the tax payers (CARES ACT), and when that one-time investment vanishes, the union will likely revive a ballot initiative that would raise the state and county sales tax to the highest in the country.
With that said, it is time for an audit of CCSD, something that Governor Lombardo mentioned during his campaign and what Assembly Democrats have proposed.
As  reported by KOLO:
Nevada Assembly Democrats have submitted a bill calling for a legislative audit of the Clark County School District.

The audit would be for consideration during the 2023 legislative session, and comes following 2019 legislation updating Nevada's decades old funding formula.

In a statement, the assembly said the audit was being called to ensure efficacy and transparency in school district funding.

"Financial transparency and accountability is key to ensuring confidence in CCSD. I requested this bill because my constituents routinely ask me about this issue. This request for a legislative audit will allow the Legislature to more proactively engage with CCSD to fully answer these questions to the satisfaction of parents, students, teachers, and staff impacted by these decisions. We look forward to working collaboratively with CCSD leadership on the audit," said Assemblywoman Maggie Carlton, Chair of the Assembly Committee on Ways & Means.

In a statement, the district said:

"As legislators look to review CCSD finances, we welcome the opportunity to demonstrate our student-focused spending transparently. Per pupil funding for CCSD schools increased by 25 percent over the last four years. Whether legislators calling for an audit or the public looking to review our accounting, our financial reporting has been and remains available at Open Book (https://openbook.ccsd.net/index-data.php).

CCSD is proud to have been recognized since 1985, for its accounting practices by the Government Finance Officers Association of the United States and Canada (GFOA) for its Excellence in Financial Reporting.

The unassigned ending fund balance (reserves) of CCSD increased from $6.4 million as of June 30, 2017, to $113.4 million as of June 30, 2022, resulting in better financial stability and better bond ratings. Despite Nevada's lowest in the nation education funding status, CCSD educators, support staff, and administrators produce better student academic outcomes with the money we receive."

Nevada ranks 49th in least educated state. (Photo: Scholaroo.com)
Last week, Lombardo's Chief of Staff Ben Kieckhefer told the press that the administration's priorities would align with the Republican governor's campaign promises and the administration's staff would work with lawmakers on both sides of the aisle to achieve the governor's goals.
"The governor's going to have an agenda that he will push aggressively and try to find ways to work through the legislative process, if that's the pathway they have to go," Kieckhefer said.
A bipartisan pathway to education reform and financial transparency is on the horizon and in the form of a bill sponsored by Assembly Democrats. The Globe will be reporting from Carson City when the legislature convenes.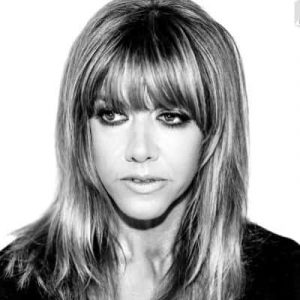 Latest posts by Megan Barth
(see all)