All Eyes On Sen. Rosen As Senate Considers DC's 'Revised Criminal Code Act'
Act would overhaul the city's criminal code by reducing maximum sentences, eliminating mandatory minimums, and expanding jury trials for misdemeanors
By Megan Barth, February 21, 2023 3:39 pm
Recently, the District of Columbia's Democratic city council overrode Mayor Bowser's veto of the Revised Criminal Code Act which would overhaul the city's criminal code by reducing maximum sentences for violent crimes, eliminating nearly all mandatory minimum sentences, and expanding rights to jury trials by those accused of misdemeanors.
"Anytime there's a policy that reduces penalties, I think that sends the wrong message. That takes the focus off using guns or possessing guns, and I think that's the wrong way to go," Bowser wrote about her decision to veto.
She continued, "I'm also very concerned the courts have the resources to keep up with the law. And we are just now seeing the courts really get going full force post-pandemic, and what this law would suggest is that the number of trials would skyrocket."
Due to the council's veto, the bill headed to Congress. The House voted earlier this month to block the bill's implementation. Rep. Susie Lee (CD-3) and 30 of her Democratic colleagues voted with the Republican majority. Rep's Stephen Horsford (CD-4) and Dina Titus (CD-1) supported the bill.
Politico outlines the quandary of Senate Democrats related to two highly charged political issues: crime and D.C. Statehood:
With all 49 Republicans already in favor and many Democrats still undecided, Biden's party is highly alarmed that the disapproval resolution could pass. That outcome would spotlight the party's divide over the issues of crime and D.C. self-governance.

The crime proposal won't come to the floor for several weeks. When it does, it may be one of the first tough votes this Congress for Senate Democrats — who control the Senate but cannot stop the disapproval resolution.

The reversal of D.C.'s crime law cannot be filibustered, and if 51 senators vote yes it would be the first time since 1991 that Congress has rolled back a statute in the capital city. It's a stunning turnaround from last Congress, when 46 senators in the Democratic Caucus went on record to support making D.C. a state while the Democratic House passed its own statehood bill.
Sen. Jacky Rosen was one of the 46 senators to support D.C. Statehood, yet with sights on her 2024 reelection, a vote to eliminate mandatory minimums for those convicted of violent crimes would be a gift to GOP consultants and challengers. "Help Violent Criminals, Vote for Rosen!" is certainly not a winning campaign slogan–especially in Nevada that has endured a double-digit increase in crime and a triple-percentage increase in fentanyl related deaths and overdoses.
Yesterday, Rosen appeared with Northern Nevada's Sheriff's and the Reno Police Department expressing her gratitude for their work to protect communities.
I'm grateful to our state's law enforcement & their work to protect communities.

I sat down with @RenoPolice, @Carson_Sheriff, & @WashoeSheriff to discuss how I can continue supporting them at the federal level, including through investments to improve their departments. pic.twitter.com/177gR75WcD

— Senator Jacky Rosen (@SenJackyRosen) February 20, 2023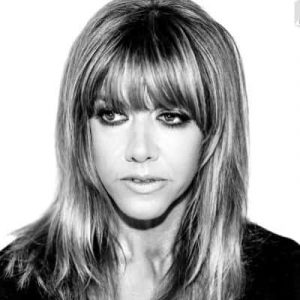 Latest posts by Megan Barth
(see all)