Amid Election Integrity Concerns, Nevada SOS Approves Hand Counting
Heritage survey ranks Nevada second to last for election integrity
By Megan Barth, August 29, 2022 12:56 pm
As reported by The Independent Tribune:
The Nevada secretary of state's office on Friday approved regulations for counties to hand count votes starting as soon as this fall's midterm elections. But the revised regulations will no longer apply to the one county that has been at the forefront of the drive to count by hand.

That's because Nye County, in the desert between Las Vegas and Reno, will also use a parallel tabulation process alongside its hand count, using the same machines that are typically used to count mail-in ballots. All ballots in Nye County will resemble mail-in ballots, interim Nye County Clerk Mark Kampf said in an interview earlier this month.

Nye County is one of the first jurisdictions nationwide to act on election conspiracies related to mistrust in voting machines. Nevada's least populous county, Esmeralda, used hand-counting to certify June's primary results, when officials spent more than seven hours counting 317 ballots cast.

The Nevada secretary of state's office changed the hand counting regulations after Kampf and others criticized them during an Aug. 12 feedback session. The state officials changed the definition of "hand count" to apply only when it is the only method of counting ballots.

The rules require bipartisan teams of at least four people to count the votes, mandate spacing between tables and require room for observers, among many other provisions. State officials originally said the teams could count batches of 20 votes at a time but increased the number to 50. Kampf had criticized the lower number of votes per batch, saying it would be more efficient for the teams to count 50-vote batches.

"I think this represents a good partnership with the secretary of state's office in refining these procedures," Kampf said Friday.

The regulations take effect Oct. 1 and will last until November 2023, though officials hope to adopt them permanently.

Four voting groups — Brennan Center, All Voting is Local, ACLU Nevada and Silver State Voices — had previously urged the secretary of state's office to drop the regulations and instead ban hand counting altogether, saying that hand counting leads to more mistakes than machine voting and takes longer.
Jim Marchant, GOP nominee for Nevada Secretary of State, assisted Nye and Esmerelda county in their efforts and previously told The Globe: "I will be an advocate and push for single day voting and make voting day a state holiday. We will do away with early voting. We will deputize many people to watch the polls and count the ballots and we will hand count the ballots per precinct. Our largest precinct is about 5,000 people, so we can combine smaller precincts and count the ballots and have results on election night."
Heritage.org created an election integrity scorecard that ranked all 50 states plus the District of Columbia. The survey says that "There are many vulnerabilities in our system that make election fraud easy to commit and hard to catch… Not only does fraud diminish voters say in their government but it also diminishes their faith in the integrity of our unique American experiment."
The survey ranks all 50 states plus DC based on 12 categories with the top three categories —Voter ID, Accuracy of Voter Lists and Absentee Ballot Management—weighted most heavily.
Nevada scored a pathetic 28 out of 100 possible points.
The state received only 2 out of 20 possible points for Voter ID implementation, 16 out of 30 for accuracy of its voter registration lists and 3 out of 21 for absentee ballot management.
Other areas of concern included vote harvesting, which is always attractive to powerful unions that can apply pressure to members (Nevada gets 0 of 4 possible points).
Under the guise of the pandemic, and without any Republican support, the Democratic legislative majority transformed Nevada elections during an emergency session in 2020. That legislation, signed by Governor Steve Sisolak, implemented universal mail in voting, unlimited ballot harvesting, and same day voting and registration in Nevada.
On verification of citizenship, also worth a possible 4, Nevada gets another zero because it doesn't verify the citizenship voters through the Systematic Alien Verification for Entitlement (SAVE) program, and state officials do not utilize state and federal jury information to verify citizenship.
Across all 12 categories, it's remarkable how little Nevada does to ensure election integrity. This is especially troubling in a swing state like Nevada where statewide elections are always close. Obviously, the incentive to steal a point here or there is much greater if the election is expected to be within five points.
In 2018, Steve Sisolak defeated Adam Laxalt 49.4 to 45.3 percent, a margin of less than 40,000 out of about a million cast. In 2016, Catherine Cortez Masto defeated Joe Heck 47.1 to 44.7 percent— a margin of only 26,000.
The upcoming November midterm elections for U.S. Senate, U.S. House races and Nevada Governor poll within the margin of error. With Adam Laxalt challenging Cortez Masto this year, and Sisolak facing off against Sheriff Joe Lombardo, a couple points could possibly swing "toss-up" elections.
A parallel tabulation method in Nye County could reveal if concerns over voting machine tabulations and election integrity are substantiated or subject to continued smears and condescension related to "election conspiracies related to mistrust in voting machines."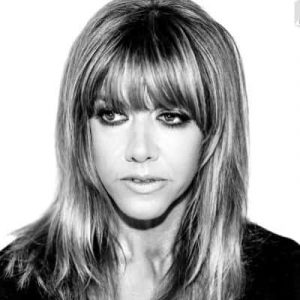 Latest posts by Megan Barth
(see all)