The Globe Interview: Sharelle Mendenhall, Candidate for U.S. Senate
'I don't want to be in politics forever. I want to go in, impact change, and get out'
By Megan Barth, February 21, 2022 5:55 pm
Sharelle Mendenhall is a newcomer to Nevada and politics, and has set her sights on defeating Catherine Cortez Masto in November. In June, she will face leading challengers Adam Laxalt and Sam Brown.
Her company, Elite Expo Talent Agency, her church, and prayer led her to Las Vegas only four years ago and she has settled down with her second husband, Adam. During that year, on February 17th, her older sister went missing and human trafficking became her focus. "Not being able to say goodbye is a torture no family should every go through. Every 30 seconds a child goes missing and Nevada has the highest trafficking numbers per capita in the country. There are so many ways through legislation we can incite change," she told the Nevada Globe.
Having lived in California, she was often chastised for her conservative political views. When she moved to Nevada, she saw a "lack of energy" in the GOP and immediately wanted to help train volunteers "to get people elected." Due to pandemic restrictions, she hosted a successful fundraising event at her house for Tito Ortiz and other candidates. It was then Mendenhall set her sights on running for office.
In an interview at her home in Las Vegas, Mendenhall shared her wide-ranging ideas and collaborative solutions to fix the fundamental problems the country and Nevadan's are facing.
When asked why she chose to run for U.S. Senate as her first race, Mendenhall responded,
"I don't want to be in politics forever. I want to go in, impact change, and get out. The Senate is dysfunctional and we have fundamental issues that need to be addressed and solved. I have built an Exit and Reentry Project for the military that I will introduce because we have not built a comprehensive exit strategy or program to support troops transferring into civilian life. If you're a medic in the military, you can't take your medical experience from the outside world to the inside world. We also have a massive vacuum when it comes to trades, so we must bolster the certification program. They do this in the Air Force for the pilots who want to fly commercial, but no other program does that. When we expand the certification program, we can expand the GI bill to include these trades.

Addiction in the military is also a big issue. I have heard too many stories about how troops become addicted to pain pills and spiral into addiction, self-harm and suicide. The Exit and Reentry Project would ensure that we are taking care of these troops who do not have a roadmap to re-enter civilian life after leaving the military.

Second, the debate around election integrity– or the lack there of–we need to make sure that vote ID is mandatory across the states. I have studied this and done the numbers. The federal government can offer a $3.9 billion stipend to states to ensure that every individual has an ID.  Democrats were trying to change filibuster rules to block voter ID, so a federal stipend to states takes away their objections and will ensure that every voter, including those 21 million Americans who don't have an ID, has an ID."

Sharelle Mendenhall and family (Photo: Sharelle4Nevada.com)
When further pressed how Nevadans would benefit from her tenure as a U.S. Senator, Mendenhall replied that the she would support the local and state government from a federal position and that "we need leaders in positions to fundamentally change our issues.
One of the issues Nevada faces is water. Mendenhall claims, "Desalination is not realistic. We need to reroute the water to Nevada. We feed California and Arizona and we are going to be out of water in 10 years. If we don't fix the water issue through rerouting and new contracts, then all of these economic development issues aren't going to matter. We need to utilize our BLM land to bring in more jobs and manufacturing and not have The Strip dictate our employment." 
Moving on to education, Mendenhall stated,
"Everyone who runs for office talks about how we are last and no one is giving practical solutions. We are dead last. Education is a mess. Social injustices and issues are being pushed, like Defund the Police and race-based curriculum. This is evil. We need to flip the script. How honorable it is to be a police officer, fire fighter, doctor, etc.? Collaborations are huge and bringing outside people who are advocates can move faster for impacting change than government can.

We aren't giving practical solutions to ensure that changes are made. School choice is obviously important and I support that. But, social agendas need to take a back seat to practical education like Shop, Home Economics, Music, Physical Education. This physical learning builds confidence and mental health.  

I worked with teachers, parents, tutors, and volunteers to open up a church when CCSD shut down for a five day pause and we taught the basics and Spanish. We need to support homeschool groups on the state level. Teams can come in and share the responsibility of home school groups and ensure that parents can work, share in this responsibility, and know their kids will get the education they need and deserve.

We need to teach basic finance at all ages. Some people have come to rely on the government and this is cyclical. We need to start teaching kids, at a young age, practical solutions like balancing a check book, investing and saving so they don't have to rely on the government. This education empowers kids to have the education they need to get into the real estate market, stock market, or investing groups and we start at a young age to teach how to save and use their resources to be independent. We can reverse the trends of depending on government with these practical and basic solutions in education.

As a business person, I apply my acumen to areas that are underperforming and I create a solution. We attack underperforming areas one by one and my motto is " Keep it simple stupid."  I just had a conversation with my 13 year old bonus child who believed that inflation only impacted the rich, but after we had a conversation he realized that inflation impacts everyone and impacts those who are in poverty or in the middle class to a greater financial extent.

Sharelle and Adam Mendenhall (Photo: @Sharelle4Senate)
Another platform that is important to Mendenhall is "truth in labeling."  Mendenhall stressed, "We need to trust media again because media is causing fear and causing people to change their lifestyles. If you aren't going to cite you sources or you are not publishing facts, then you need to label yourself as an entertainment outlet."
Lastly, as crime spikes across the country and in Nevada, Mendenhall makes a final point in her platform:
Which areas of violent crime can we attack first? Attack and move on to the next. We have plenty of groups for domestic violence and human trafficking, DUI, violent crime and we need to partner with these groups, our DA's, and our Sheriff's because we don't use blanket solutions for each of these issues. For human trafficking, we must close the border. A human trafficking group I work with rescued 17 out of 30 kids over Super Bowl weekend. They need to be empowered to do more as do our Sheriff's. Some people might say this isn't my job, well that is the problem! When I am a CEO everything is my job. I can put people in charge who will be champions going forward. I can be a catalyst."
Facing tough opposition and large fundraising numbers, The Globe asked Mendenhall how her campaign's finances were comparing to other candidates. She didn't directly answer the question but stressed,
"I am competing against big names but what differentiates me is that I am and I am a business person coming in to inspire solutions and change for our nation. This is a career for some of my opponents. This is not career path for me. I want to change the face of that political drive in that you do not need to be a billionaire or take special interest money to win a race. You can win a race with hard work and bringing the right people together. When the grassroots come together and when people work with you, you can win.  

So many people want things done differently but they run the same race. I am making plans and following through. 

I am a person of faith and I believe that this time in our country that as one nation under God, we need to invite God back into the equation–even when running for office. People have become corrupt and part of it is that drive for money and notoriety when we need to be driving to serve the people.  Your repetition becomes your reputation. We need to do things differently in Washington and for Nevada. My message is that I can see an issue, create a plan, and develop the execution. We are an incredible country and we need to get back to that baseline."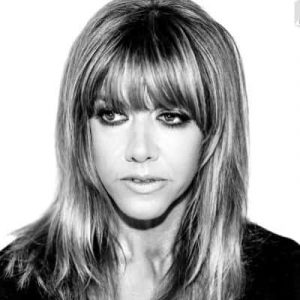 Latest posts by Megan Barth
(see all)